Usage and Testing Continued
Then I had some fun as I stripped open the covering on an Ethernet cable and cut one of the wires to help show what a fault or bad wire would look like.
As expected it showed a broken connection on the tester.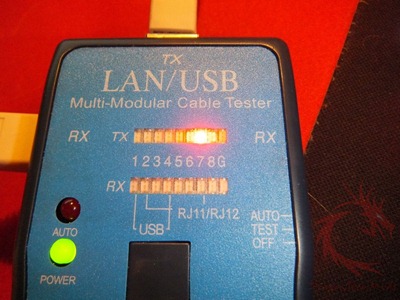 Then I went farther and cut another wires and crossed them:
Here we see what it look like when the 7th and 8th wires are crossed: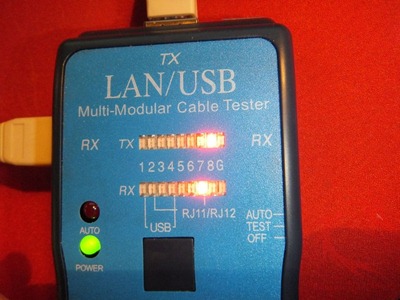 To get a better look I snipped another wire and crossed them
And then you can see that wires 2 and 8 are now crossed.
-
So it works as it should thankfully!