So I woke up this morning to a temperature of 27F, that's a little cold, I consider when it's below freezing to be rather cold and I think most people do as well. The cold weather means gloves, but the problem with gloves is you can't use your phone with them on so you have to choose between warm hands or using your phone. Lately though many companies have been coming out with specialty gloves that work with capacitive touch screen devices and most I've seen are no-name brands and they're a knit type glove. Knit gloves are nice but they're not what I would call really warm, they're knit so they have holes all over them, that's just the way knit works and they don't exactly keep the wind out. The North Face is fairly popular company when it comes to warm weather gear and they've recently introduced their own line of gloves that work with capacitive devices called Etip and that's what I have for review today. The Etip gloves are not knit style, these are fleece and keep the wind out much better, thus keeping your hands nice and warm. The gloves have special capacitive tips on two of the fingers of each hand that let you use your touch screen devices without removing your gloves.
Our friends at Mobile Fun sent these over for our review, so be sure to check them out for all of your mobile phone accessories that you might need!
Product Name: The North Face Etip Gloves for Men (Medium) – Black
Author: Kristofer Brozio
Tech Specs,Features or the Basic Info
The North Face Etip Gloves for Men
The North Face E-Tip Gloves are form fitting, four-way stretch gloves that offers warmth and maximum dexterity for use with touch-type gadgets.
The North Face E-Tip Glove is a form fitting, four-way stretch glove that offers warmth and maximum dexterity for use with touch-type gadgets. For urban wear, you can comfortably work your phone, MP3 player or laptop mouse pad with warm fingers in this glove. The stretch knit shell is ideal for three-season wear. Whatever you need to hold – a rope, ski pole, dog lead and horse reins. The silicone grip pattern on the palm of The North Face Etip Glove will help you keep a tight grip on it.
Use your phone's screen whilst wearing gloves
The biggest problem with today's touch screen phones which use capacitive screens are that you can't use them whilst using traditional gloves. With these gloves, you will be able to! Keep your hands warm and use your phone just as you would with no gloves on. 
Keep your hands warm in the cold weather
These gloves are made from wind resistant fleece keeping your hands warm and comfortable in this cold weather. The gloves are easy to wear too as they fit perfectly around your hands.
X-Static fabric
X-Static fabric has a layer of all natural pure silver permanently bonded to the fiber face. This inhibits the growth of bacteria, and helps manage moisture and regulate temperature, allowing the high speed user to stay cooler in the summer and warmer in the winter
Price: $59.99
The Review:
There's not special packaging for the gloves, they just came in a plastic bag. They're gloves after all, how much protection do they really need? They're not exactly breakable!
Attached to the gloves you'll find a hang-style tag with a little bit of information on them.
The gloves do have  a handy plastic clip between them to keep them together. I like this idea as I always seem to misplace one glove at one time or another, the clip keeps them together.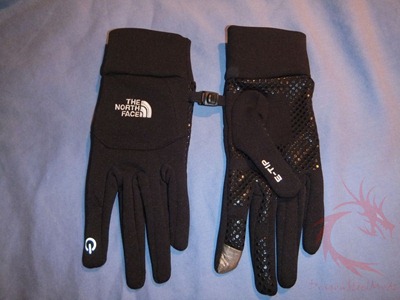 Here's a few shots of the gloves un-clipped. The North Face logo is front and center on the back of the gloves, with E-Tip on the thumbs. There's also a funky power logo on the index fingers. Not sure who designed these, but the logo can go.
The tips of the thumbs and index fingers have capacitive pads on them, these let you use your touch screen devices.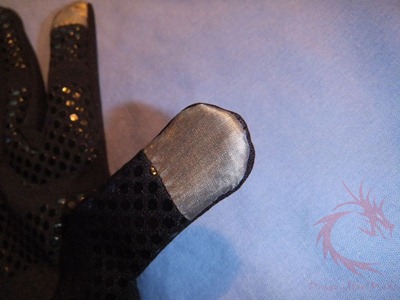 The palms and two of the fingers have silicone non-slip dots on them to make sure you keep a good grip on your devices and anything else.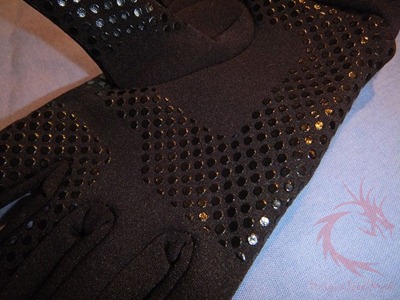 The inside of the gloves have a soft fleece lining for comfort and to help keep your hands warm. The gloves also have a layer of silver in them to help inhibit the growth of bacteria and help manage moisture and regulate temperature so you can wear these gloves in the winter or summer or any other season.
The gloves fit my hands perfectly fine. I did find the fingers seem a bit long but the rest of the glove is nice and tight, they won't come off easily. The material is elastic and they are comfortable to wear for the most part.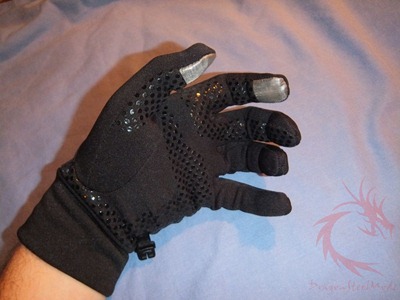 I take my kids to school every morning and it's been cold so I've been wearing these everyday to take them to school and then when I pick them up I stand outside at the school waiting for them. In the mornings and afternoons I use my ZuneHD Mp3 player for music, which features a touch screen. I also check my email and other things on my HTC Titan Windows Phone while I'm waiting in the afternoons. The gloves worked fine with the capacitive screens.
Before The North Face Etip gloves came in for review I was wearing a pair of Newertech capacitive knit style gloves, these feature all ten tips that are capacitive. The North Face gloves only have two tips on each hand that are capacitive and that took me quite a while to get accustomed to using only two fingers for my devices, but they work perfectly fine.
Using the gloves with my devices is just like using my fingers, the devices respond the same as using my bare fingers.
I noticed while I was wearing the gloves that my fingers really didn't go all the way to the tips of the gloves and I found that there's a lot of extra material inside of gloves, especially the finger tips. The way they are made they are stitched together around the fingers and come to the tip and I'm not sure why they left all of that material in there to get in the way.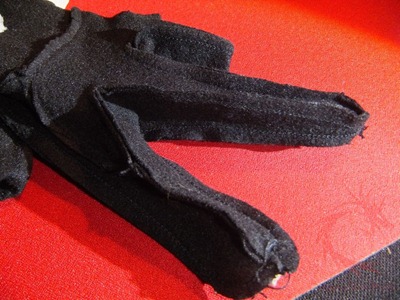 I did find I could cut a lot of the excess material from the tips and they do fit better but still not perfectly. Here's just what I cut out of one finger tip to make them more comfortable and fit better: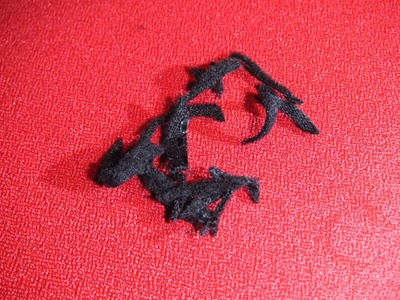 That's a lot of excess material to be just around the finger tip I think and I have to do that to the rest of the fingers as well.
Summary and Comments
The North Face Etip gloves work very well with touch screen devices, they keep your hands warm while letting you still access your devices.
They've not knit material so they do a much better job at keeping the cold air out and keeping your hands warm. As far as I know The North Face Etip gloves are the only capacitive gloves that I know of that are not knit material and I've found I like The North Face gloves much better than the knit styles.
The North Face gloves are not perfect, for some reason they have a lot of excess material inside of them that can be annoying. You can carefully trim the excess if you want and they will be more comfortable, but I don't think the end customer should have to do that at all.
I personally like these gloves very much, as of now I have three pairs of capacitive style gloves and I much prefer The North Face ones over the others and they are much warmer.
On a side note I've actually gotten a few compliments on them and people asking me more about them.
DragonSteelMods gives The North Face Etip Gloves  a 4 out of 5 score.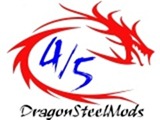 Pros:
+Mostly comfortable
+Work fine with any touch screen device
+Good fit
+Keeps hands warm in cold weather
+Can be used in warm or cold weather
Cons:
-Lots of extra material inside of gloves
-Fingers seem long
review# 747
Disclosure: This product was given to DragonSteelMods for review by the company for review purposes only, and is not considered by us as payment for the review; we do not, never have, and never will, accept payment from companies to review their products.
To learn more about our review policy, testing methods and ratings please see this page.