Today I've got a quick review for you of an Acer A500 case, specifically it's the Tuff-Luv Gel Skin case and yes it's a silicone case or skin that goes around the tablet to offer a bit of protection.  Skins aren't bad, they don't add bulk or weight and do offer a slight amount of basic protection, yes they won't protect your tablet from drops, but it's better than nothing right? I think it is anyway, at least it's better than a bulky case I think. I keep my tablet in another padded case for traveling with, but now with the silicone skin I've got an extra layer of protection and that makes me happy.
Product Name: Tuff-Luv Gel Skin Acer Iconia A500 Case
Author: Kristofer Brozio
Tech Specs,Features or the Basic Info:
This 'Tuff-Silicone' case from Tuff-Luv gives durable protection against scratches and damage and is specifically made for the Acer Iconia A500 giving the perfect fit for your tablet. The case is slim and light but still gives excellent protection, meaning that your device won't pick up unnecessary bulk and weight but will still provide all of the protection that you need.
The unique exterior does not pick up dust or dirt which ensures that it stays looking as good as new for as long as possible. It has cut-outs for all of the ports and features of the Iconia A500, allowing you to use every aspect of the tablet whilst it remains inside the case.
The Review:
The Tuff-Luv cases just comes in a plastic bag as it doesn't really require a lot of protection.
The case is black and it comes with a cardboard insert to give you an idea of what it will look like on and to help keep it in shape.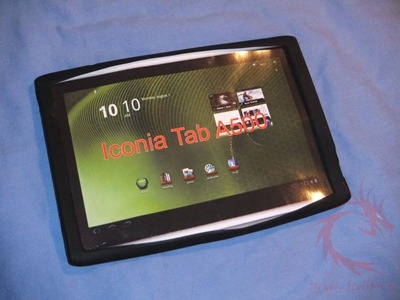 Here's my Acer Iconia A500 with the case:
The case just stretches and slips onto the tablet very easily, on the back you'll see the speakers and camera are uncovered.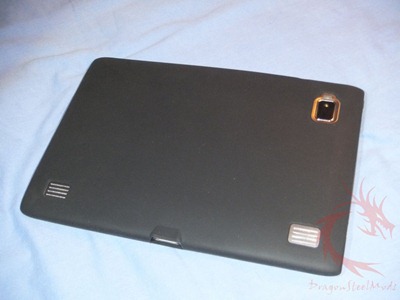 The dock connector on the bottom is left open for you if you have a dock, which I don't but it should fit with the case on.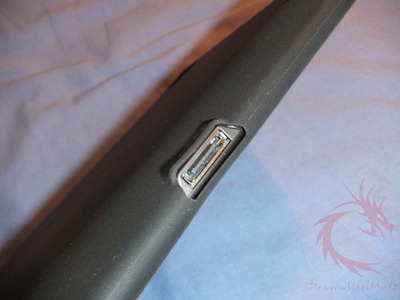 All of the ports for USB, HDMI, power and audio are left open for you. The power button and volume buttons are not they are now raised for easier access.  I don't care much for the power button like this though as the button itself also doubles as the charge notify to let you know it's charging and when it's done.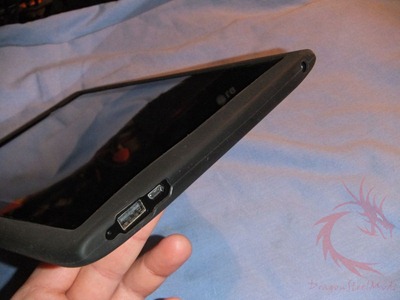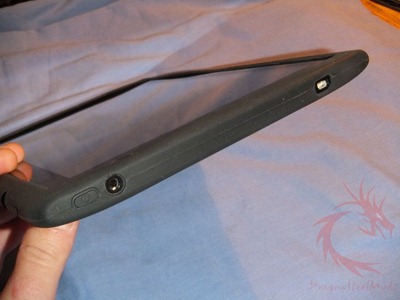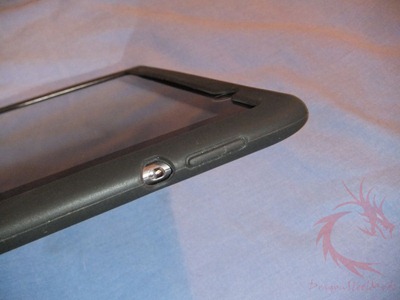 For the front camera, the case is just slightly made with a curve to go around it as you can still use it.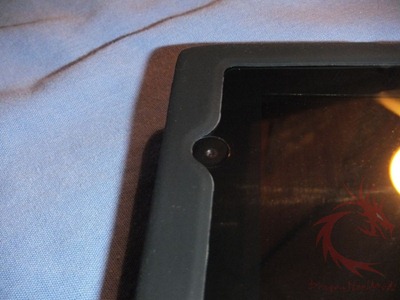 Summary and Comments:
So that's it, were you expecting more? It is just a basic silicone case after all so it's not like I have to go into all sorts of details with it.
The case seems well made, and it will protect your A500 from scratches and bumps I'm sure. it won't protect it from a drop, but it's not supposed to either.
I like the extra layer of protection a silicone skin like this offers personally. The silicone does offer more of a grip as well when you're picking it up or holding it.
The one problem with silicone cases, and it's not just this one, but it's every one, is that they tend to attract dust and lint like a magnet. There's really nothing you can do about it, it's just how they are.
DragonSteelMods gives the  a 4.5 out of 5 score.
Pros:
+Simple to use
+Offers basic protection
+Ports, speakers and camera open
Cons:
-Attracts dust and lint
review# 746
Disclosure: This product was given to DragonSteelMods for review by the company for review purposes only, and is not considered by us as payment for the review; we do not, never have, and never will, accept payment from companies to review their products.
To learn more about our review policy, testing methods and ratings please see this page.