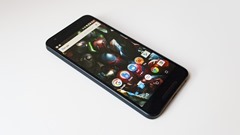 With the rise of faster, more powerful, and affordable smartphones with stunning high definition graphics, also comes the emergence of mobile video games that are packed with excitement and feature unique gameplay that many of us will surely enjoy. Today, the diverse range of Android game genres, levels of difficulty, and features continue to pique the interest of mobile device users regardless of age, skills, and experience.
Even with the intense excitement that they can provide, not all Android games are designed to meet all the demands of the players. Some Android games display annoying ads that pop out from time to time, throwing you off of your momentum in the game. There are also other games that are only limited to users in select countries or on specific devices. Others have problematic in-game controllers that could have been improved with by the game developers themselves.
Worry no more as there are many different Android game hacks that let you play the game smoothly, without distractions, and with full functionality. Read more about the top five Android game hacks that you should try in 2018.
Creehack
If you want to level up your hacking skills when playing Android games, then Creehack should be the number one gaming assistant on the list. This all in one app lets you acquire unlimited coins, gold, points, scores, and much more in different online and offline video games. Creehack is an open source software that can be downloaded and stored on your device for free. It also helps remove security restrictions so you can play your game all you want.
SB Game Hacker
SB Game Hacker is one of the most popular Android game hacker apps that lets you modify the system of the game and change the stats and features as you need. For instance, you may want to increase your experience points and scores instantly so you can play more challenging levels and unlock more advanced features of the game. You can also increase your coins, gold, and other in-game currencies to purchase items, skins, and characters that you want. Other features of this app include ad remover and license restriction bypass.
Xmodgames
Xmodgames is a top rated Android hacker app that lets you enjoy your favorite mobile games in an exciting and different way. It has an automatic scanning feature that browses your mobile phone for installed games and suggests different gaming hacks depending on what you need. It also features a smart matchmaking tool that lets you battle against players whom you have a clear advantage. This game hacker also allows you to enjoy the game in a fun and easy way.
Lucky Patcher
Lucky Patcher is an amazing tool that lets you hack an Android game in many different ways. It effectively removes ads from all free-to-play games and apps. Lucky Patcher bypasses license verification procedures for all paid apps and lets you enjoy the full features of the software without spending even a single cent.
Leo PlayCard
If you want to unlock all the features of the game without rooting your device, you need to try Leo PlayCard. This app is compatible with almost every Android app out there and grants you unlimited access to hundreds of games. Enjoy using this free tool to unlock all limitations in the games.
For more information on the best and the latest game hacks for Android apps, just visit the androidhackers website.