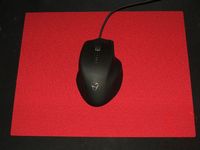 When you think of mouse pads you
normally don't think of Japan do you? A company called Grow
Up Japan recently contacted me about reviewing
a few of their products and of course I said yes.
Today for review I've got something
direct from Japan, a mouse pad, or to be more specific a gaming mouse
pad. The name is something I couldn't tell you how to pronounce, but
I don't think I need to know that to use it and neither do you right?
I work using a computer for a living and I've found that a good mouse
pad is something you must have, and yes there is a difference between
inexpensive and expensive pads. I've got to say I'm impressed by this
pad, I like it and will continue to use it for some time. Read on…
Product
Name: ARTISAN
KAI.g3 HIEN Gaming Mouse Pad
Author: Kristofer Brozio
Sponsor: Grow
Up Japan
Tech
Specs,Features or the Basic Info:
Meticulous motion and compliant
touch. KAI.g3 HIEN – HARD
The surface is more like rough,
like apple skin. However those roughness is so even which make mouse
moves smoothly. Plus, those dents may help you to feel the distance
how much you move the mouse during play.
– Those roughness on the
surface truck the mouse easily. Not too fast and Not too slow. Fairly
suitable for normal users. *Faster than HIEN – SOFT.
Specifications:
Surface: Amundsen fabric
Middle layer: special structure
foam
Hardness: Hard
Sole: Impregnable non-slip
Size:
32 x 25 x 0.3 cm / 12.6 x 10.2
inch
Price
$25.00 (From Amazon at time of review)
The
Review:
The packaging for the Hein
couldn't be any more basic, but I like the looks of it quite a bit.
There's just something about the Japanese all over it that appeals to
me.
The pad I received is the medium
sized version which has measurements of about 12.9" x 9.8", red
in color and it has a hard surface. The pad is also available in blue
if you don't like red.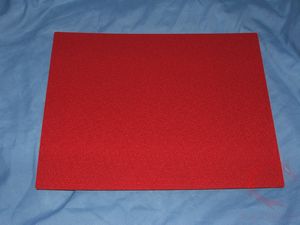 The bottom of the pad is rubber,
it reminds me almost of neoprene really, or something similar. The
base is non-slip of course and it stays exactly where you put it.
It's thin, but not exactly paper
thin and it's rather hard but yet flexible but not flexible enough to
bend or fold or even roll really. The surface is a called a hard
surface, but that's in name only. It is a textured surface, fairly
rough but yet the mouse just glides across it.
Here's the pad with the Mionix
Naos 3200 mouse on it: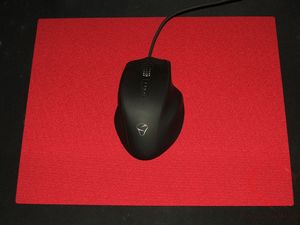 I'll be honest here I truly like
this pad. I've been using it for a couple weeks now and I'm very
happy with it.
The surface is rough but your
mouse just glides across it like it was on ice, it's just amazing
really.
I've used it for everything,
everyday use to gaming and it works great. The pad is just great, I
mean seriously it's a great pad.
Yes, I'm impressed.
Too bad I've got three more from
them that need reviewed, I'll need to figure out which one I like the
best I guess huh?
Summary
and Comments:
The ARTISAN KAI.g3 HIEN Gaming
Mouse Pad is a top quality product in performance, build and design.
I'm impressed, I've found me a new
mouse pad that I'm more than happy with.
The price is perfect, at $25 it's
well worth it surely.
DragonSteelMods gives the ARTISAN
KAI.g3 HIEN Gaming Mouse Pad a 5 out of 5 score and our Recommended
Award as well.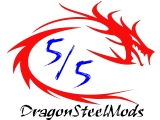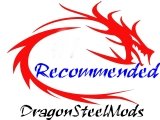 Pros:
+Well made
+Thin
+Excellent surface for mousing
+Fairly quiet surface
+Non-slip backing
Cons:
-Can't fold, bend or roll it
review# 677
Disclosure: This product was given to DragonSteelMods for review by the company
for review purposes only, and is not considered by us as payment for
the review, we do not, never have, and never will, accept payment
from companies to review their products.
To
learn more about our review policy, testing methods and ratings
please see this page.