Today I've got a quick review for you of a camera bag from Hama called the Microfiber Compact Camera Cleaner Bag. Yes that's a rather long name but it describes it perfectly as the bag itself actually incorporates a microfiber cleaning cloth into the bag to keep the screen clean. The bag is just a very basic product, but it works as advertised and helps to protect and clean your camera or whatever else you may want to put into it.
Product Name: Hama Microfibre Compact Camera Cleaner Bag
Author: Kristofer Brozio
Sponsor: Love Cases
Tech Specs,Features or the Basic Info:
Hama Microfibre Compact Camera Cleaner Bag – Medium
Protection for your camera
The cleaner bag is made from a grey, soft anti-static micro-fibre material that offers protection for your camera against scratches and light bangs.
Cleans your camera on the go
As your camera moves around in the cleaner bag the microfibre material will clean your camera.
Pull cord with safety lock
This Hama cleaner bag uses a cord to close up the bag to keep your camera secure.
Can be used to clean the lens & screen
The cleaner bag can easily be used to clean the lens of your camera, the screen, a mobile phone or even your glasses
Compatibility:
Suitable for almost all digital cameras
Internal dimensions: 9 x 13.5 cm
Price: £6.99 / $11.18
If you're looking for an SLR bag or any other camera cases then make sure to check Love Cases first as they carry an exceptionally large selection to choose from.
The Review
The Hama Microfiber bag actually comes in a rather large box for what it is. The box is really plastic with a cardboard outer covering.
It's two colors, black on one side and gray on the other. The bag closes via a drawstring that does have a lock on it to keep it closed. The cloth is rather thin so it's not exactly padded.
The inside is a soft material which helps to protect and keep your device clean. You can use the bag for a camera, cell phone or MP3 player or whatever else you might think of. The microfiber cleaning cloth can clean the lens and screen of your camera or the screens on your phone or MP3 player. If you wear glasses you could even clean them with it if need be.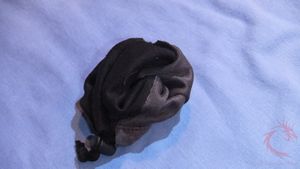 Since the bag is made for compact cameras I used it with my Fuji Z900EXR.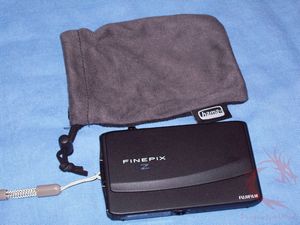 My camera fit just fine in the bag as you can see but I left the wrist strap sticking out.
Summary and Comments
The Hama Microfiber Camera Bag is just that, a bag made from thin material so it won't exactly offer much in the way of protection for what's inside of it. I wouldn't use the bag by itself for protection, but you could put it into another bag like with your laptop or a purse.
The bag doesn't have any pockets so you won't be taking anything with you like spare batteries or memory cards.
Overall it's not a bad product, it just doesn't offer much in the way of protection from bumps or drops. It does work as advertised; it's a cloth bag that can help keep your camera clean. For the price of about $11, yes it's worth it, but I wouldn't use it as the only thing protecting my camera.
DragonSteelMods gives the Hama Microfibre Compact Camera Cleaner Bag 4.5 out of 5 score.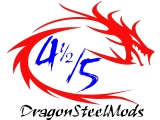 Pros:
+Nice soft material
+Will protect screen
+Can clean camera and screen
+Can use with things besides cameras
+Cleans while in the bag
Cons:
-Doesn't offer much protection at all
review# 739
Disclosure: This product was given to DragonSteelMods for review by the company for review purposes only, and is not considered by us as payment for the review; we do not, never have, and never will, accept payment from companies to review their products.
To learn more about our review policy, testing methods and ratings please see this page.