In a time when we take so much stuff
with us, it's always nice to have more storage to be able to take our
pictures, movies and music with us where every we go. Most phones
these days have the ability to use microSD cards or microSDHC cards
and they are getting larger and larger as time goes by, the price is
also coming down so it's much more affordable to take all of that
data with us.
Today for review I've got an 8gb
microSDHC card from Kingston, it's a Class 4 card which means it
should perform well with a rated transfer rate of 4MB/s. So read on
to see if this microSDHC card lives up to its rating and how it
compares to a couple other microSD cards I've got on hand.
I personally use microSD cards in my
AT&T Tilt cellphone, so this card will provide me with quite a
bit more storage to take my stuff with me wherever I go.
Kingston
8GB microSDHC Card Review
Tech
Specs,Features or the Basic Info:
8GB microSDHC (Class 4) High
Capacity micro Secure Digital Card
Starting at 4GB, microSDHC
cards offer higher storage for more music, more videos, more
pictures, more games — more of everything you need in today's
mobile world. The microSDHC card allows you to maximize today's
revolutionary mobile devices. Kingston's microSDHC cards use the
new speed "class" rating of Class 4 that guarantee a minimum data
transfer rate of 4MB/sec. for optimum performance with devices that
use microSDHC.
Identical in physical size to
today's standard microSD card, the microSDHC cards are designed to
comply with SD Specification Version 2.00 and are only recognized by
microSDHC host devices. They can be used as full-size SDHC cards when
used with the included adapter. To ensure compatibility, look for the
microSDHC or SDHC logo on host devices (e.g. phones, PDAs, and
cameras).
Wherever you find yourself in
the mobile world, you can trust and rely on Kingston's microSDHC
cards. All cards are 100-percent tested and are backed by a lifetime
warranty and 24/7 live technical support.
Features/Benefits:
* Compliant — with the SD
Specification Version 2.00
* Versatile — when combined
with the adapter, can be used as a full-size SDHC card
* Compatible — with microSDHC
host devices; not compatible with standard microSD-enabled
device/readers
* File Format — FAT 32
* Reliable — lifetime
warranty
Specifications:
* Capacity — 8GB
* Dimensions — 0.43 x 0.59 x
0.039 ( 11mm x 15mm x 1mm)
* High-Speed Class Rating Class
4: 4MB/sec. minimum data transfer rate
* Operating temperatures —
-13°F to 185°F (-25°C to 85°C)
* Storage temperatures —
-40°F to 185°F (-40°C to 85°C)
* Weight — .05 oz (1.4g)
Kingston microSDHC Part Number:
SDC4/8GB
Approximate storage for 8GB
microSDHC Card:*
Photos:**
1.3MP Photos: 12576
3MP Photos: 7232
5MP Photos: 4760
MP3/WMA Audio files***: 1520
Audio Book/Books+: 816
Video (minutes)++: 544
Email (files)+++: 174128
Source: Based upon Kingston
estimates, actual results may vary.
(MP=Megapixels: MB=Megabytes,
GB = Gigabytes)
1 Megabyte (MB) = 1,000,000
bytes; 1 Gigabyte (GB) = 1,000,000,000 bytes
* Some of the listed capacity
is used for formatting and other functions and is not available for
data storage.
** Approximate number of
standard JPEG pictures. JPEG file sizes vary based upon camera model
and default settings, as well as user-selected resolution and
compression mode settings. Some host devices may not support all of
the Flash storage capacities listed.
*** Approximate number of
songs. Assumes 4MB file size. Results may vary based upon compression
rates and devices used.
+ Approximate number of
audiobooks. Assumes 2 hours of MP3 Format 2 content or 3.7MB/hr. file
size. Results may vary based upon format quality of download.
++ Approximate minutes of video
clips. Assumes MPEG1 format, 1.5Mbps file size. Results may vary
based upon video compression rate.
+++ Approximate number of file
attachments. Assumes 35K file size attachment per email. Results may
vary based upon file size.
Price:
$47.00 at time of review from NewEgg
Find
more reviews
of Memory Cards
A
Better Look at Things:
The Kingston microSDHC card comes
in the standard sealed plastic clamshell style package, you can see
the card through the front of the package and there's specs and
features listed on the back as well.
The Kingston microSDHC card comes
in is own carrying case along with an SD card adapter in case you
need one.
Find
more reviews of Memory Cards
Installation,
Testing and Comparison:
The Kingston microSDHC card is a
'Class 4' memory card indicated by the small 'C' with a number 4
inside of it. What this means is that it conforms to the SD
Associations standards for data transfer rates of a Class 4 card.
Here's a bit of info from the SD
Association website about classes:
This is why the SD Association
created the "SD Speed Class" standard for data transfer
speeds. In the future, the "SD Speed Class" will be
indicated on compatible devices and cards, and it will be simple to
select a card by the transfer speed. Now, three types of cards have
been specified, Class 2, Class 4, and Class 6.
Speed Class 2 : Transfer speed
is a minimum of 2MB/sec.
Speed Class 4 : Transfer speed
is a minimum of 4MB/sec.
Speed Class 6 : Transfer speed
is a minimum of 6MB/sec.
The transfer speed when
reading/writing depends on the compatible device and card, and they
belong to their own respective classes, and the class that the device
or card belongs to is indicated by a mark on the product or the
package.
The transfer speed is based on
the result as measured under conditions regulated by the SD
Association.
For testing I've put the Kingston
up against another microSDHC card from Transcend, a Class 6 4GB card,
and a standard 512mb microSD card from ATP.
Benchmarks like SiSoft Sandra are
great for somethings, but they don't give a real 'feel' for the
actual performance of the card really, so I've decided not to even
use it for these types of reviews anymore, in favor of Diskbench that
gives us more of a real world idea of how the card performs.
Diskbench tells us how fast the card is in real-time to do a process
like transferring a file to the card, transferring a file from the
card and reading from the card, it also tells us the transfer rates
for each of these operations as well.
The file I used for all testing is
an AVI video file that is 349mb in size. All tests were run three
times and averaged out to get the results shown in the graph. I used
a my Micro Drive, a microSD USB portable card reader for all testing,
attached to the same USB port on my computer.
This first graph is the comparison
of the three cards and the time it takes to perform each operation in
seconds, obviously the lower the time the better the card would be.
The Transcend card is a Class 6
card so as expected it does a bit better, but as we can see the
standard microSD card from ATP does a bit better when copying to the
card.
Now let's look at the actual
transfer rates of these cards in MB/s:
Here again we see the Class 6 card
comes out on top for the most part, again though as we've already
shown in the previous graph the standard microSD card is a bit better
when it comes to copying to the card. We see our Kingston card coming
in second with a bit more speed than the Transcend Class 6 card
though.
If we go back to the information
about the Classes shown above, we can see that both SDHC cards
perform above their rated specs so this is a good thing of course,
with the Kingston card performing well above the 4MB/s Class 4
rating.
Find
more reviews of Memory
Cards
Summary
and Comments:
The Kingston 8GB microSDHC Card
performs well above the rated specs for it's class of card, this of
course a good thing for the end consumer, it's always nice to have
product that exceeds its ratings.
Considering the cost of this card
is relatively inexpensive it's a nice cost effective way to increase
the storage on your phone, or other portable device that is
compatible with these types of cards.
Of course though, after some
research I found that there are a few 8gb SDHC cards that are less
expensive than the Kingston is, but I don't have any testing results
for those cards for comparison so it's possible that they perform
better than the Kingston card does, then again it is possible that
they don't either, so you'll have to use your own discretion when
purchasing.
DragonSteelMods gives the Kingston
8GB microSDHC Card a 4.5 out of 5 score and our Recommended Award as
well.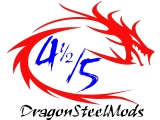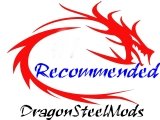 Pros:
-Fast
-Performs above rated speeds
-Included adapter
Cons:
-More expensive than other
microSDHC cards on the market today
I
would like to thank Kingston for the chance to review their 8GB
microSDHC Card and for their continued support of DSM.
review# 474
Find
more reviews of Memory
Cards