Since Atari released Pong in 1972 as an arcade game, the line between sports and video games has blurred. While today's video game offerings include a vast and diverse landscape beyond sports simulation games like Pong or Madden, there are first-person shooters, fantasy RPGs, battle royales—even I Spy—the world of competitive gaming looks a lot like any other professional sports league.
On every continent, official leagues and governing bodies are helping to structure eSports standards of competition and eligibility. From League of Legends to FIFA, if there's a massive following of a game, there's likely a competition happening soon. Streaming services like YouTube and Twitch, along with game tech advancements, have helped elevate individual gamers to bona fide eSports athletes—but global leagues are gaining steam.
eSports Big Money Boom
According to Statista, the global eSports market ballooned to a worth of $950 million worldwide. By 2023, it's expected that the global worth of the industry will skyrocket to $1.6 billion. eSports isn't a niche interest amongst young generations anymore. The industry is maturing quickly—and it's not afraid to take inspiration from the real-life sports leagues already established.
Since 2018, legal sports betting has slowly gained momentum in the US. As each state sets its own boundaries on sports wagers, some are looking ahead to incorporate eSports measures into their regulations. Currently, bets offered on major league sports cover moneylines and point spreads, which are easy to pick up on for beginner punters.
The eSports sector, on the other hand, incorporates skin betting and jackpot games—which would more aptly fit into a casino site than a sportsbook. Despite these differences, major leagues are finding their footing in the virtual world of sports.
League-wide Competitions
One of the most recognizable formats for eSports leagues are those associated with existing professional sports leagues. In the UK, the top tier of English football, the Premier League, hosts its own ePremier League (currently on its third season).
In the US, the NFL has its NFL Madden 21 Championship Series. Meanwhile, the NBA also has its NBA 2K League. In these eSports competitions, major leagues like those mentioned above partner with video game developers like EA Sports and 2K Sports to hose live competitions that closely mirror the real-life sports league.
In these formats, gamers compete with one another to represent their favorite team. Once a gamer has been selected as the champion of a team like the Pittsburgh Steelers or Arsenal, they advance to compete against other team representatives to see which squad will take home a championship title.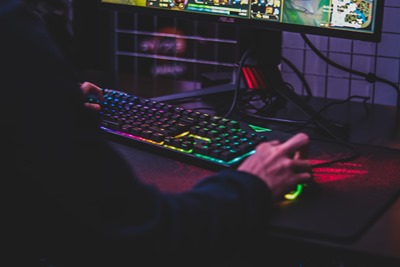 Franchises Jump Onboard
Though leagues like the NFL, NBA, and Premier League host their own eSports competitions, individual franchises within major league sports are also looking to expand into the world of eSports. In other words, successful sports franchises are forming eSports teams that can compete in top global competitions.
Keep in mind that these global competitions don't necessarily involve video games that simulate sports, like the leagues mentioned above. Instead, teams like Paris Saint-Germain of France's Ligue Un are striking out to form and train their own teams for games like Rocket League.
Meanwhile, in Germany, another professional football team sponsors its own League of Legends team. In the US, the Philadelphia 76ers of the NBA owns the successful Team Dignitas, which competes in various eSports competitions, including LoL, FIFA, Counter Strike, StarCraft II, and Quake Live to name a few.
The Golden State Warriors of the NBA own their own eSports organization, titled Golden Guardians, and designed to branch off the original basketball franchise. Meanwhile, the Minnesota Vikings of the NFL is currently forming its first eSports team to compete in CoD competitions.
The formation of eSports teams has helped to legitimize the growing sector of eSports competitions. Now that top teams have seen major investment from successful sports franchises, they're benefitting from the industry know-how.
By piggybacking on existing franchises in major league sports, eSports benefits from tried-and-true formats for player contracts (including eligibility, minimum salaries, and other benefits), standardized schedules between the largest eSports competitions, and prize pools that draw in top advertising and broadcasting deals.