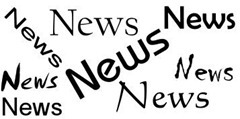 It's time for the news once again!  There's a lot of reviews of course, but there's plenty of left over CES coverage that I didn't post about, so you can catch up on all that if you missed it. So read on and see what's going on around the world…
Storage Related:
Kingston SSDNow V300 120GB SSD Upgrade Kit Review @ NikKTech
Kingston DataTraveler HyperX USB 3.0 64 GB
G.Skill TridentX DDR3-2400 CL9 Memory Kit
EonNAS 1100 NAS Network Storage Server @ Benchmark Reviews
SanDisk Ultra Plus SSD Review (256GB)
OCZ Vector 256GB Review @ Vortez
OCZ Vector 256GB SSD Review @ Techgage
Synology DS413j NAS Designed for Home & Offices Review
Crucial Ballistix Tactical LP 1600MHz 16GB Kit Review @ Pro-Clockers
Western Digital RE 4TB HDD @ TechwareLabs.com
Mushkin Atlas 30GB mSATA Solid State Drive
OCZ Vector 256GB @ PureOverclock
Kingston DataTraveler HyperX Predator 512GB Review
We drop a Corsair Survivor 16GB pen drive from 10th floor hotel room at CES on video – does it survive?
Plextor M5 Pro SSD Review @ HardwareHeaven.com
Audio / Video / Video Cards:
HIS Radeon HD 7970 3GB IceQ X2 Overclocked Video Card Review
VTX3D HD 7870 Black Edition 2 GB
Sapphire HD7870 W/ Boost (Tahiti LE) Review
MEGATech Reviews: NuForce Cube Portable Speaker
ASUS RoG Orion Pro Gaming Headset
Five-Way NVIDIA GeForce Comparison On Nouveau @ Phoronix
Sapphire TRIXX Video Card Tweak Utility Overview
Mobile Related:
Mobility Digest Review: Kitsound Mini Buddy Penguin Speaker
Lenovo IdeaCentre A720 Windows 8 All-In-One Review
Edifier Esiena Bluetooth Review – A Universal Audio Dock @ Techgage
Otterbox iPhone 4 / 4S Defender Series with Realtree Camo Case Review
ECBC Spear Laptop Tote @ PureOverclock
Dell XPS 12 Convertible Ultrabook Review
NZXT Cryo X60 Notebook Cooler @ Benchmark Reviews
Samsung Galaxy Note 2 Smartphone Review @ ModSynergy.com
Ubuntu phone OS walkthrough on a Galaxy Nexus, looks so good – I'm ready to buy it
PC Cooling:
Noctua NH-L9i Low Profile CPU Cooler Review
Noctua NM-I3 Mounting Kit Review
NZXT Respire T20 CPU Cooler Review
Cooler Master Eisberg Prestige 240L Cooler Review on Technic3D
Noctua NH-L9i Low Profile CPU Cooler Review @ HardwareHeaven.com
Noctua NH-L9i Low-Profile CPU Cooler Review
Spire Air Force 120 and Air Force 120 LED Cooling Fans Review @ Pro-Clockers
HTPC capable CPU coolers from Thermalright and LC-Power
NZXT Respire T20 CPU Cooler Review
Sapphire Vapor-X CPU Cooler Review on Technic3D
Thermalright AXP-100 Low-Profile CPU Cooler Review @ NikKTech
PC Cases:
Lian Li PC-A76 Full Tower Case Review @ Hardware Canucks
NZXT Phantom 820 @ PureOverclock
Akasa Venom Toxic Black Full Tower PC Case Review @ NikKTech
Power Supplies/ Related:
Cougar GX 800W Power Supply Review
Why Is Your Power Supply Important? @ TechwareLabs.com
Fractal Design Integra R2 750W 80 PLUS Bronze Power Supply Review
Cougar GX-S 500 W Power Supply Review
Zalman ZM1250 Platinum 1250W 80 PLUS Platinum Power Supply Review
Rosewill Tachyon 1000W 80 PLUS Platinum Power Supply Review
Motherboards:
EVGA Z77 Stinger Motherboard Review @ RWLabs
Gigabyte Z77N-WiFi mITX Intel LGA 1155
Assorted / CES 2013:
CES 2013: Swiftech @ ThinkComputers.org
CES 2013: Gigabyte Shows Off Thin Mini ITX Motherboards for Smart TVs
CES 2013: OWC @ ThinkComputers.org
CES 2013: Seagate, Antec, Intel, A-Data, Digital Storm, Sapphire & More @ Legit Reviews
CES 2013: The Girls from CoolerMaster
Best of CES 2013: Top Technologies That Took Home the Gold
CES 2013 Video Coverage – Episode Three – NZXT, InWin, ANTEC, ADATA, Rosewill and Silverstone
Apple stock drops below $500 as reports on dwindling iPhone 5 sales surface
CES 2013: Archos Tablets @ ThinkComputers.org
CES 2013: Mad Catz @ ThinkComputers.org
CES 2013: NZXT @ ThinkComputers.org
CES 2013 Video Coverage – Episode Two – Cooler Master (CM Storm), ROCCAT, Kingston Technology, Zalman and GIGABYTE
CES 2013: CyberPower @ ThinkComputers.org
Canonical Demos Ubuntu For Smartphones at CES 2013, We Go Hands On
OCZ Vector PCI Express SSD Benchmarks from CES
Micron and Crucial Unveil M500 Series SSD, DDR4 Ballistix Memory Kit

SanDisk Gets Its SSD On With New Solid State Drives

Rosewill Throne Full Tower and Helios RK-9200 Dual-LED Mechanical KB From CES

Lian-Li Teases Slew of All-Metal, All-Black Pre-Production Cases at CES 2013

Hands-on With Roccat's New Mechanical Keyboard And Power Grid

NZXT Brings Modularity to New Phantom 630 Case

CES 2013: The Booth Babes @ ThinkComputers.org
CES 2013: Kingston HyperX 10-Year Anniversary Party & StarCraft II Tournament @ Legit Reviews

CES 2013 MEGATech Videos – Mobile Accessories from Antec Mobile Products, LUXA2, Kingston, iDAPT, and Joy Factory
TechwareLabs CES 2013 Coverage: NZXT
TechwareLabs CES 2013 Coverage: ROCSTOR
TechwareLabs CES 2013 Coverage: KB Covers
TechwareLabs CES 2013 Coverage: Breffo
CES 2013: MSI Laptops & Tablets @ ThinkComputers.org
Gaming:
Tt eSports Level 10 M Mouse Review
Plantronics GameCom 780 7.1 Surround Sound PC Gaming Headset @ VelocityReviews.com
Steelseries World of Warcraft Wireless Gaming mouse
DMC: Devil May Cry (XBOX 360) Video Review with Kaeyi Dream @ HardwareHeaven.com