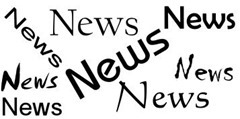 Hey look at that, it's finally Friday!  Yep it's Friday and I've got a lot of stuff to get posted today including a review, so make sure and check back for that later. For now though I've got the news from our friends from sites aroudnt eh world for you to check out. So read on and see what's news!
Storage Related:
Mushkin Atlas Deluxe mSATA 30GB SSD Review @ Legit Reviews
OCZ Vector 256GB SATA III 2.5" SSD Review
Kingston DataTraveler Ultimate 3.0 G3 32 GB
Kingston LSI SandForce B02 for Low Power SSD's – Power Consumption Investigation
OCZ Vector Solid State Drive @ Benchmark Reviews
OCZ Agility 4 256gb @ LanOC Reviews
Patriot Supersonic Magnum 256GB USB 3.0 Flash Drive Review
Audio / Video / Video Cards:
ZOTAC NVIDIA GTX Titan Graphics Card Review @ HardwareHeaven.com
Audyssey Wireless Speakers Review @ NikKTech
Mobile Related:
Windows Phone game review: Zuma's Revenge
Nokia Lumia 920 "Months Later" Review
Motorola DROID RAZR MAXX HD Smartphone @ Benchmark Reviews
ASUS S56C 15.6-inch Ultrabook Review @ Techgage
Mobile World Congress 2013 Gallery @ HardwareHeaven.com
Revisiting Dell's XPS 13 Ultrabook
ACER Aspire S7 11.6 inch Touch Enabled Ultrabook Review @ Legit Reviews
Benchmarking Ubuntu Linux On The Google Nexus 10 @ Phoronix
ASUS G75VW-DH72 Gaming Notebook Review @ TechwareLabs
PC Cooling:
Noctua Low Profile Heatsinks: NH-L9a and NH-L9I
DeepCool IceBlade Pro V2.0 Heatsink Review @ Frostytech.com
Corsair H110 CPU Cooler Review
Cooler Master Seidon 240M CPU cooler
Thermalright Archon SB-E X2 CPU Cooler Review
Which is The Best Configuration for 120 mm Liquid Cooling Fans?
Noctua NH-L9a Low Profile AMD CPU Cooler
Thermalright AXP-100 Low-Profile CPU Cooler Review
PC Cases:
Xigmatek Gigas Aluminium Case Review
AZZA Silentium 920B Mid-Tower Chassis Review
Silverstone SUGO SG09 Small Form Factor Chassis Review
Silverstone Raven 3 @ LanOC Reviews
Thermaltake Armor Revo Full-Tower Chassis
Lian Li PC-7HX @ LanOC Reviews
Nanoxia Deep Silence 2 Case Review
Cooler Master HAF XB LAN Box Review at Modders-Inc
Power Supplies/ Related:
Antec High Current Pro 1000W Power Supply
Assorted:
INVICTA 12845 Specialty Black Dial Watch Review @ NikKTech
Dremel 8200 12V MAX Lithium Ion Cordless Rotary Tool Review @ ModSynergy.com
iBUYPOWER Revolt Gaming System Review @ ThinkComputers.org
Apotop DW06 Travel Wi-Fi Router Review
Sapphire EDGE VS8 Barebones Model Review (8GB/SSD)
Gaming:
EpicGear Meduza Mouse & HybridPad Mousepad Review @ XSReviews.co.uk
Mionix Naos 8200 Gaming Mouse @ PureOverclock
ROCCAT Kone XTD 8200DPI Wired Gaming Mouse Review @ Legit Reviews
Asus ROG Vulcan ANC Pro Gaming Headset Review
Hori Real Arcade Pro VX SA Kai FightStick for Xbox 360
Cooler Master Storm Sirus Headset Review @ XtremeComputing
Crysis 3: Amazing Graphics, Boring Execution
Crysis 3 Performance Test: Graphics & CPU
Ace Combat: Assault Horizon Review – Too Automated to be Simulated? @ Techgage
FUNC MS-3 Gaming Mouse Review @ HardwareHeaven.com
Gigabyte Force M7 Thor Laser Mouse Review @ APH Networks