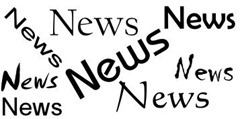 Anybody want to write for this site? I don't have the time right now, too much other stuff going on…. Anyway, here's the latest tech news for you…
Storage / Memory Related:
ASUSTOR AS5104T 4-bay NAS Review
Crucial MX200 500GB 2-Drive SSD RAID Report
Audio / Video / Video Cards:
Kingston HyperX Cloud II Gaming Headset Review
SpotCam HD Wi-Fi Wireless Video Monitoring Camera
ASUS ROG Poseidon GTX 980 Platinum vs. AMD R9 295X2
A recap of NVIDIA GeForce GTX 980 in SLI performance at 4K
Up close and personal with the NVIDIA GeForce GTX Titan X
NVIDIA GeForce GTX 970 vs GTX 980 vs GTX 980 SLI in 4K Surround
Braven Mira Water Resistant Bluetooth Portable Speaker Review
Oculus Rift Development Kit 2 Quick Look
Mobile Related:
MSI GE72 2QD Apache Review @ Vortez
MSI GE62 2QD Apache Review (GTX 960M) at HardwareHeaven
Lenovo ThinkPad X1 Carbon (2015) Review
PC Cooling:
Raijintek Triton Review: A Bold Alternative
Enermax ETS-N30 Cooler Review on Technic3D
Thermaltake Water 3.0 Ultimate Liquid CPU Cooler Review @ NikKTech
PC Cases:
StarTech.com 42U Low-Cost Server Rack Cabinet @ Phoronix
Fractal Design Define R5 Case Review on Technic3D
In Win 904 Plus Computer Case Review @ APH Networks
Power Supplies/ Related:
SilverStone Strider Gold S Series ST75F-GS V2 750W Power Supply Video Review
SilverStone SST-ST75F-GS 750W 80 PLUS Gold Power Supply Review
Silverstone Strider Plus 700W Review (SST-ST70F-PB)
Assorted / Articles / Misc:
NikKTech And Nanoxia Spring Break EU Giveaway @ NikKTech
Intel Core i7-5960X vs i7-5930K vs i7-5820K
BIOS Option Of The Week – PAVP Mode
The Workstation & Server CPU Comparison Guide Rev. 7.7
Intel NUC 5I3RYH (DinoPC) review
Gaming / Gaming Related:
SteelSeries Apex M800 @ LanOC Reviews
.