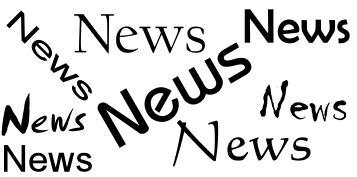 Yep, time again for th news!

Storage Related:
Mission impossible: Saving the hard drive
G.Skill RipjawsX F3-2133C9-32GXH 32 GB PC3-17000 1.6 V DDR3
Topower Gold Vapour Injection-HD DDR3 1866MHz 8GB Memory Kit Review @ eTeknix.com
Synology DiskStation DS412+ 4-bay All-in-1 NAS Server for SMB Users Review
GSkill RipjawsZ PC3 17000 CL9 Quad Channel Memory Kit @ Ninjalane
OCZ Octane 512GB SSD Review And Benchmarks
OCZ RevoDrive Hybrid Solid State Drive Review @ ThinkComputers.org
Kingston SSDNow V+200 Series 120GB SSD Review
Corsair Performance Pro 129GB RAID 0 @ PureOverclock
Kingston SSDNow V+200 Enterprise 120GB Solid State Drive Review
Crucial M4 Adrenaline 50GB Cache SSD Review – Watch Your Hard Drive Perform Like an SSD
Audio / Video / Video Cards:
Surround on a Stick! Single Card Nvidia Surround Tested
Nvidia GeForce GTX 680 – The Nitty Gritty @ eTeknix.com
ASUS GeForce GTX 680 MaxOC vs R7970 MaxOC vs GTX 580 OC @ HardwareHeaven.com
Intel Publishes More Haswell Graphics Driver Code @ Phoronix
Intel Valley View: Atom SoC With Ivy Bridge Graphics @ Phoronix
Sapphire Radeon 7750 Ultimate @ PureOverclock
Nvidia GeForce GT640M Mobile GPU Review
PowerColor PCS+ 7870 @ PureOverclock
MSI R7970 Lightning Graphics Card Review (Twin Frozr IV)
Intel CPU Scaling on an AMD Radeon HD 7950 Video Card @ Legit Reviews
HIS 7870 IceQ X Turbo @ PureOverclock
AMD Radeon 7870 2GB Graphics Card Review @ eTeknix.com
Mobile Related:
Samsung Galaxy Tab 10.1 Review @ HardwareLOOK
Case Logic Compact Systems Camera Bag Review @ Tech-Reviews.co.uk
Samsung Galaxy Note Smartphone/Tablet Review @ HardwareHeaven.com
Choiix Wave Stand @ LanOC Reviews
PC Cooling:
ARCTIC Accelero Xtreme 7970 VGA-Cooler Review on Technic3D
Cooler Master Hyper 412S @ Hardwareoverclock.com
NZXT Switch 810 Full Tower Review
Gelid ICY Vision Rev. 2 GPU Coolers In SLI
PC Cases:
NZXT Switch 810 Full Tower Chasis Review
Corsair Carbide Series 300R Gaming Case Review
Antec P280 Performance Case @ Pro-Clockers
6 budget-cases with PSUs @planet3dnow.de
Fractal Design Arc Midi Mid-Tower Chassis Review @ eTeknix.com
CM Storm Trooper Case and CM Silent Pro Gold Power Supply Review @ TecCentral
Power Supplies/ Related:
3R System AK6-500M Power Supply Review
OCZ 1000W Fatal1ty Series Power Supply @ Pro-Clockers
Motherboards:
Gigabyte GA-X79-UD5 Intel X79 LGA2011 Motherboard In-Depth Review @ PCSTATS
Asus Crosshair V Formula Review @ HCW
ASRock X79 Professional Motherboard
Assorted:
John Carter 3D (2012) Cinema Review
2012 – The year of the HD re-releases @ eTeknix.com
Intel Ivy Bridge Overclocking with the Core i7 3770K and Core i5 3570K CPUs
Ivy Bridge preview with the GIGABYTE Z77X-UD5H (Intel Z77) motherboard and the Core i5 3570K processor.
Ivy Bridge with the GIGABYTE Z77X-UD5H (Intel Z77) motherboard and Core i7 3770K
Ivy Bridge High-Speed RAM with G.Skill PC3-20800 2666MHz RipjawsZ
HP TouchSmart 520 All-In-One Review
Lexmark OfficeEdge Pro5500 Review at Overclockers Online
Ninjalane Podcast – New Servers Games Games Games Travel Gadgets
Exclusive interview with XFX Sales VP Cy Brown
Gaming:
Blacklight Retribution (Beta) PC Review @ eTeknix.com
TteSports MEKA G-UNIT Mechanical Gaming Keyboard Review @ NikKTech
Gaming Friday: Getting to Level 20 in Realm of the Mad God @ ThinkComputers.org
Steelseries Diablo III gaming mouse review @ XSReviews.co.uk
ROCCAT Kulo 7.1 USB Headset Review @ HardwareLOOK
Genius DeathTaker USB Laser Gaming Mouse @ Benchmark Reviews
MEGATech Reviews – Street Fighter X Tekken (Xbox 360)
Lumines: Electronic Symphony PlayStation Vita Review
Twisted Metal (PS3) Game Review @ HardwareHeaven.com