There's a lot of gimmick type products
out there and it's hard to go through them all and figure out what
really works and what doesn't. Today I've got one of those products
for review, and surprisingly it works, and works well.
Up on the review block to day is the
Nexus BeamAir and it's an interesting little product that you attach
to your case fan to actually guide the air flow. I'll be honest when
I first heard of it I was skeptical, but after testing it out I found
that it actually does do something as the temps on my video cards did
drop while using the BeamAir.
So continue on to check it out..
Nexus
BeamAir Reviewed
Author: Kristofer Brozio
Tech
Specs,Features or the Basic Info:
The Nexus BeamAir is a fan
adapter you can put on your case fan to make it more powerful.
Simple… but very effective!
The airflow of a casefan is in
most situations scattered around in an angle of almost 180° coming
from the fan. The BeamAir guides the airflow coming from your fan. It
guides the airflow into a straight beam of air without causing
obstruction or turbulence. The airflow is more powerful, it has a
greater reach and hence much more effective and efficient.
The BeamAir is made from
plastic material in a patent pending shape, design and function.
BeamAir 120MM
Application: for 120MM case Fan
Dimensions: [LxWxH] 123x123x22
mm / 4.82×4.82×0.83 inch
Materials: Plastic
Included in package: BeamAir,
4x Mounting screws
A
Better Look at Things:
Well there's not much really to
look at when it comes to th BeamAir, the packaging is just a basic
plastic bag with the BeamAir and screws inside.
The BeamAir is essentially a large
plastic fan grill designed to re-direct airflow of your fan into a
straight line instead of the air scattering about as normal.
Re-directing the air should be a good thing as you can aim the
airflow at what you want to cool.
Installation,
Testing and Comparison:
Installation is easy, four screws
and your done. I installed to my Noctua NF-P12 120mm Fan that is
mounted in the front of my case.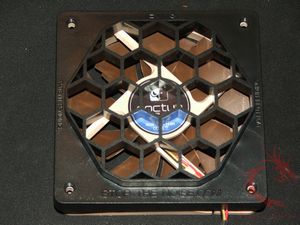 I run three monitors so I've got
tow video cards in my case, my main card is a Diamond Radeon 4870
1gig version which just controls my main monitor, and I've got an
older Connect3d X1800GTO video card that is for my two secondary
monitors.
The 4870 runs hot, the X1800GTO
not so much, but since the Noctua fan is basically blowing on the
fans I though trying to re-direct that air directly onto the video
cards with the BeamAir might be a good test for it and of course
it'll help cool my cards.
Ambient room temperature during
testing was 22.8C. I used ATI Catalyst Control Center and GPU-Z to
monitor temperatures of both cards: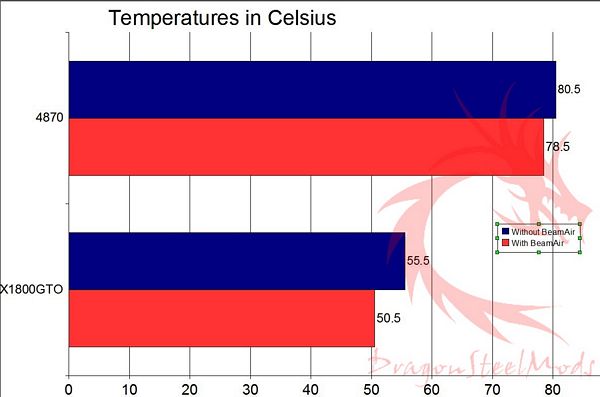 As you can see it does work, I've
got an average 2 degree drop on my 4870 with an average 5 degree drop
on the X1800GTO. I think I got the larger temperature drop with the
X1800GTO because it is more centered with the fan, while the 4870
sits up a bit higher, so the X1800GO was getting more airflow. It
works, what more is there to say…
The BeamAir also doubles as a fan
grill as well…
Summary
and Comments:
The Nexus BeamAir really works.
There's not much more to say about
this product, it works, and works well.
DragonSteelMods gives the Nexus
BeamAir a 5 out of 5 score and our Recommended Award as well.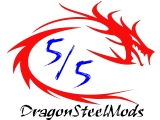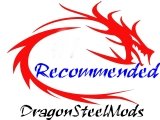 Pros:
-Works
-Double as fan grill
-Easy installation
-Seems well made
Cons:
-None really
I
would like to thank Nexus for the chance to review the Nexus
BeamAir and for their support of DSM.
review# 514