Hello all, I'm back with another video review for you of a super thin snap on hard case for the HTC One from Nillkin. So read on…
Tech Specs,Features or the Basic Info
HTC One M7 Super Frosted Shield
Use imported environmental PC materials. Formed by the highly precise injection molding machine with high temperature. Both sides use the latest dustless matte UV painting technology, with comfortable sense of touch and elegant appearance. The rigidity is good enough not to transfer and break off easily. Open mold according to real mobile phone with precise function holes. You can handle as freely as you wished. The surface uses salient point design wear-resistant anti-skidding dust-proof anti-fingerprint and easy to clean.
Compatible Model: HTC One (M7)
Product Code: 04030149/04030150/04030151/04030152
Product Category: protective case
Product Net Weight: 17.1g
Product Gross Weight: 61g
Package Size: 156*100*18mm
Product Color: black, white, brown, bright red
Accessory: screen film , de-dusting sticker , screen cloth
Price: $9.99 from Amazon at time of review
Video Review
Photo Gallery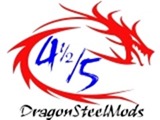 review# 784
Disclosure: This product was given to DragonSteelMods for review by the company for review purposes only, and is not considered by us as payment for the review; we do not, never have, and never will, accept payment from companies to review their products.
To learn more about our review policy, testing methods and ratings please see this page.