Unboxing
The box for the NF-S12A FLX fan is similar to other Noctua boxes, we see the familiar colors and the front opens to show the actual fan along with the silicone vibration dampening bolts.
The back of the box opens in a similar fashion to show you more features and specs of the fan.
When you open the box you'll find a plastic box or tray with a user guide on the side.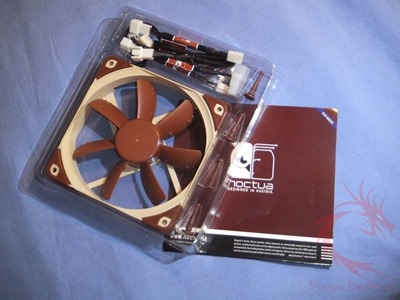 With everything unpacked you can see the fan, fasteners and adapters.
Noctua includes two styles of fasteners, silicone or rubber vibration dampening bolts and the standard style fan screws.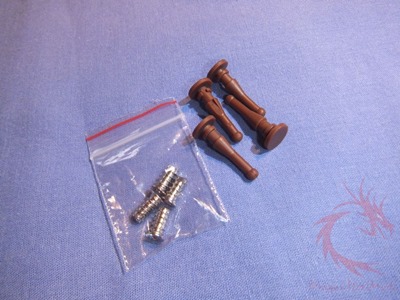 The Noctua FLX fan can have three speeds, the stock speed or you can use the two included adapters. The NA-RC10 Low Noise Adapter (1200rpm to 900RPM) and the NA-RC12 Ultra Low Noise Adapter (1200rpm to 700rpm).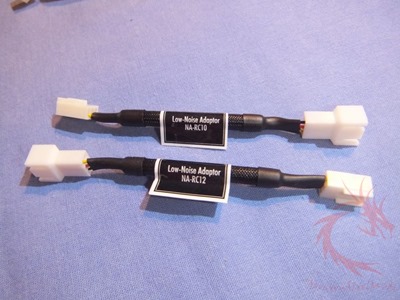 Noctua also included a 3pin to Molex adapter along with an extension for the standard 3pin connection.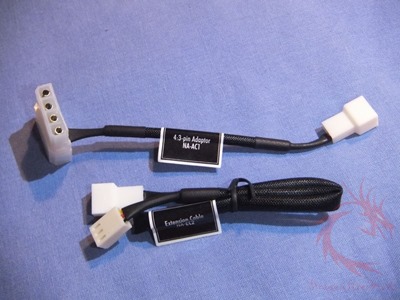 So then here's the NF-S12A fan and you can see right away that it looks very unique. It is the familiar Noctua brown and beige colors of course and has seven interesting looking blades.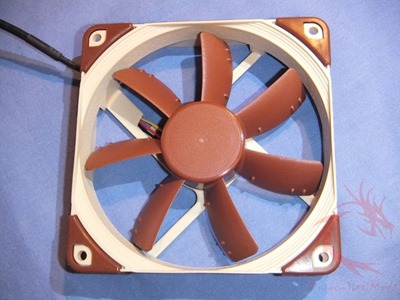 On the back of the fan you'll find a thin frame and the identification label.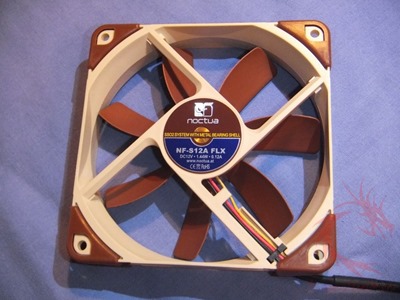 The blades of the fan have little bumps on them which are what Noctua calls anti-stall knobs that help it perform even better on CPU cooler and radiators.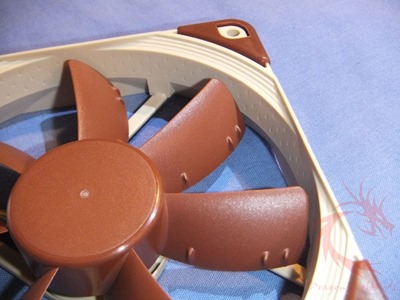 If you look at the inside of the fan frame you'll see small notches which are microstructures that help reduce blade noise and improve airflow along with pressure efficiency.
On all eight corners of the fan you'll find anti-vibration pads made of soft silicone to help keep the fan quiet by reducing vibrations from the fan and not letting them be transmitted to what the fan is mounted to.