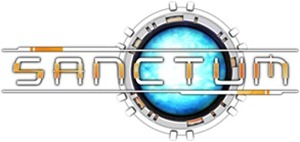 Free is very nice, and Coffee Stain studios is being extra nice this weekend offering Sanctum free to play on Steam. They're also doing a discount promotion as well with 75% and 20% off bundles and DLCs. Read below for the full details..
In celebration of the recent release of Sanctum – Map Pack 2, Coffee Stain Studios is excited to launch a free weekend for its sci-fi tower-defense FPS hybrid, Sanctum. Throughout this weekend, gamers will be able to hop into Coffee Stain's unique take on the genre for free.

This weekend, from October 11th through 14th, Sanctum will be free to play on Steam, meaning that anyone who's been on the fence can now check out all of the sci-fi tower defense FPS action for free. Additionally, both the base game and the Sanctum Collection, which bundles the original game, both map packs, and the official soundtrack together in one package, will be available at a 75% discount. As a perk for those who've already purchased Sanctum, the DLC packs will be available separately at a 20% discount over the weekend.

Sanctum is a fresh take on the tower-defense genre and places the player right into the frenetic fray with tight first-person shooter gameplay. Gamers take the role as Skye, an elite soldier sent out to protect her hometown, Elysion One, from hordes of mysterious alien creatures. To succeed in the defense, players must construct and upgrade a labyrinth of defensive towers. When the havoc starts and the waves of baddies are unleashed, gamers jump right into the action with their own weapons to play a key role in the defense.

For more information about Sanctum, please visit http://store.steampowered.com/app/91600/. For more information about Coffee Stain Studios, please visit www.coffeestainstudios.com.