I love my Zune, and I like my iPod, and my other various Mp3 players that I've got floating around, but one thing has always bugged me about them, there's no protection for the dock connector. Why don't these companies include any sort of protection for the connection (hey that rhymed!)? Seriously though, the dock connector is pretty much the most important part of the device, without it you're not going to be able to transfer anything to it, but yet it remains unprotected. Why is it so hard for companies to just put a protector on it?
Today I've got a quick review for you, it's a a very small product, but yet one that is very handy and can literally save the life of your device. It's simply called the Silicone Cap for iPhone, iPod Dock Connector, but I've found that it works with other devices besides my iPod. It comes in a pack of three, which in itself is a good value, but what it provides in terms of protection is well worth the cost of it.
Read on to learn more…
Product Name: Silicone Cap for iPhone, iPod Dock Connector
Author: Kristofer Brozio
Sponsor: USBFever
Tech Specs,Features or the Basic Info:
Silicone Cap for iPhone, iPod Dock Connector
Product Code#:D147-A323
Price: US$6.99
Features:
– Prevent your dock connector from moisture, dust and dirt.
– Cover your dock connector, prevent your dock connector from damage
– Streamlining your device
– Washable and easily removed.
– An add-on to your device
This accessory is suitable for:
– iPhone 3G
– iPhone 3GS
– iPhone 2G (or iPhone 1st Gen)
– iPod Touch 2G
– iPod Touch 1G (or iPod 1st Gen)
– iPod Nano 4th
– iPod Nano 3rd
– iPod Nano 2nd
– iPod Classic 2nd
– iPod Classic 1st
– iPod Video
Options: Color
– Frost White (3 pieces) (default color to be shipped)
– Black (3 pieces)

– Pink (3 pieces) (not sold separately)

– Multi-Color (Frost White, Black & Pink each 1 piece)
Package Contents: – Cap for Dock connector x 1 pack ( 3 pieces)
Packaging: – Polybag
Note: – The Cap is made of soft plastic silicon
Unboxing
No special packaging, just a sealed anti-static bag with the three cap inside.
Installation, Testing and Comparison:
I've got my iPod nano 4th inside of an Otterbox Defender case, the end cap sort of pops off to reveal the dock connector, but remains connected to the case itself.
The silicone cap fits perfectly in the dock connection of the iPod, snug, but not overly so and with the cap in place I can still close the Otterbox Defender, which is nice.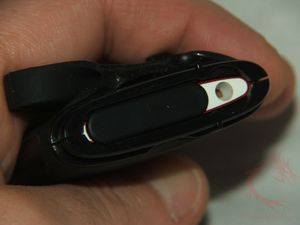 So I thought I would try it with my Zune 120gig as well, and it's just a bit too big, but it still fits to protect the dock connection of the Zune.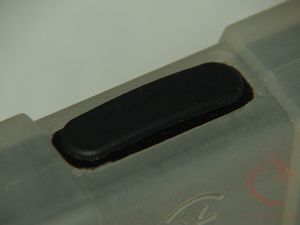 I've also got a Sandisk Sansa Connect that I tried it out on as well, and it fit perfectly in the dock connector of the Sansa, a better fit than the iPod actually..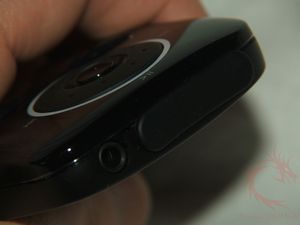 Well that's that… not much to it, it works for what it's intended and works for other devices as well. So now for about $9 shipped I've got three of my portable media players now protected, not a bad deal.
Summary and Comments:
There's not much to say about this product really, it works and works very well, and it works with more than it was intended to.
If you've got an iPod or iPhone then you need to get this product, it's well worth it for the protection it provides.
DragonSteelMods gives the Silicone Cap for iPhone, iPod Dock Connector a 5 out of 5 score and our Recommended Award as well.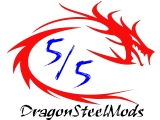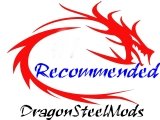 Pros:
+Inexpensive

+Works with multiple devices

+Three in a pack

+Easy to use

+Protects your devices
Cons:
review# 594