Today for review I've got another CPU
Cooler from our friends at Thermaltake called the Frio. This cooler
is aimed at those that like to overclock their CPUs. The Frio is
fairly large but it performs very well especially when running on an
overclocked CPU. It comes with two fans that have in-line speed
controllers on them, and the cooler itself features five U-shaped
heatpipes. I've put it up against my current CPU cooler, the Noctua
NH-U12P on my Corei5 750 CPU running at both stock and overclocked
speeds and I have to say that I am truly impressed by the performance
of this cooler. So read on…
Product
Name: Thermaltake
Frio CPU Cooler
Author: Kristofer
Brozio
Sponsor: Thermaltake
Tech
Specs,Features or the Basic Info:
Price: USD : $59.99
Ultimate Overclocking Thermal
Structure Design
– excellent cooling capacity –
supports 220W
– 0.5mm aluminum fins with
large surface for heat dissipation
– 5 x 8 mm-U-shape copper heat
pipes for accelerated heat conduction
– tower side flow design
efficiently optimizes cooling performance.
Ultra Powerful Dual 120mm VR
Fan and Eye-Catching Cover
– 120 mm VR Fan, adjustable
between 1200 and 2500 RPM max. for best overclocking performance
– additional 120mm Fan enhances
cooling performance
– black and red cooler top add
aesthetical appearance
Universal Socket Compatibility
& Accessory Package
– universal socket support:
Intel: LGA1366, LGA1156, LGA775, AMD: AM3, AM2+, AM2
– premium thermal grease
maximizes heat transfer from the CPU into the cooler copper base for
rapid dissipation
Specs:
Compatibility:
Intel Latest 6-Core Processors
Intel Core i7 Extreme (Socket
LGA1366)
Intel Core i7 (Socket
LGA1366/LGA1156)
Intel Core i5 / i3 (Socket
LGA1156)
Intel Core 2 Extreme (Socket
LGA775)
Intel Core 2 Quad (Socket
LGA775)
Intel Core 2 Duo (Socket
LGA775)
Intel Pentium D (Socket LGA775)
Intel Pentium 4 (Socket LGA
775)
Intel Pentium (Socket LGA775)
Intel Celeron D (Socket LGA775)
Intel Celeron (Socket LGA775)
AMD Phenom II X4/X3/X2 (Socket
AM3)
AMD Phenom X4/X3 (Socket
AM2+/AM2)
AMD Athlon 64 FX (Socket
AM2+/AM2)
AMD Athlon 64 X2 (Socket
AM2+/AM2)
AMD Athlon 64 (Socket AM2+/AM2)
AMD Sempron (Socket AM2+/AM2)
Heatsink Dimension: 139(L) x
98(W) x 165(H) mm
Heatsink Material:
-Aluminum Fins
-Aluminum & Copper Base
Heatpipe: 8mm x 5
Fan Dimension: 120(L) x 120(H)
x 25(W) mm
Fan Speed: 1,200 ~ 2,500 RPM
Noise Level: 20 ~ 43 dBA
MTBF: 50,000 Hrs @ 40?
Weight: 1,042 g
Price:
$59.95 (From Amazon at time of review)
Video
Unboxing and Still Pictures:
We'll start out with the video
unboxing:
Yes I've already been told that I
might be pronouncing Thermaltake wrong, I don't want to hear about it
anymore, that's how I say it and that's that. I say toe-may-toe you
say toe-mah-toe, same thing in the end….
Anyway, moving on, here's the
still pictures.
The box is nicely done, and inside
you'll find quite a bit of stuff for installation on the various CPU
socket styles including a tube of thermal paste.
The fan are black and white in
color and have a speed control knob in-line.
The Frio cooler is heavy and a bit
tall, but ti should still fit in most cases. The base seems smooth,
there are lines visible in it, but it is fairly reflective. The fan
mounts are plastic and just clip onto the cooler, you mount that fan
to the frame then attach it to the cooler, a much easier system than
attaching them to the cooler itself.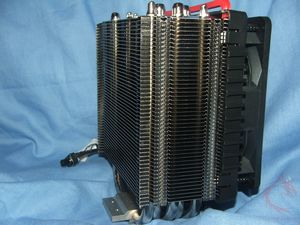 Installation,
Testing and Comparison:
I
installed the Thermaltake Frio on my Intel Core i5 750 CPU on an Asus
P7P55D LE motherboard. It's housed in a Cooler
Master CM Storm Sniper PC Case.
The first thing you'll need to do
is attach the mounting brackets to the cooler and that includes the
rubber washers. The washers are adhesive and just stick to the
brackets.
Here's the view from the back of
the motherboard. Yes the tray is bent a little bit as I found that
some brackets don't quite fit, so I had to bend it out.
Here's the Frio installed in my
system with one fan and with two.
I had no issues with the cooler
clearing my ram, but if you've got ram with large or tall
heatspreaders you could have a problem.
The Frio is a heavy cooler so
that's why we've got the back plate as opposed to the push-pin style
mounts. I like the CM Storm Sniper case not only because there's a
lot of room, but because the motherboard tray is cut out to make
switching CPU coolers easier. If you're case isn't like that then
you'll need to remove the motherboard from the case making
installation take a lot longer.
I did run into a small problem, or
annoyance I should say. The nuts that are used to hold the Frio onto
your motherboard are very small making them hard to keep hold of
especially while trying to hold the cooler, back plate and nut while
installing it. I dropped one while doing installing and had to go
fishing around inside of my case to find it. It would be nice if they
were bigger and more finger friendly.
Since it comes with two fans I did
do separate tests. The fans are also able to be controlled so my
testing also includes cooling performance with the fans on high and
low. Since the Frio is supposed to be a cooler for overclockers I
also overclocked my CPU from the stock 2.6Ghz up to 3.6Ghz.
Before
I installed the Frio I was using the Noctua
Nh-U12P Se2 cooler, so that's what I'm comparing the Frio to in these tests.
Ambient room temperature during
testing was 22.8C (+/- .3C).
I used CoreTemp to get the
temperatures of the cores and log them, then they were averaged out
to get a single temperature.
I used two instances of Orthos
Stress Prime to get the CPU running at 100% load. To get the Idle
temps I turned the system on and let it sit for 30 minutes running
nothing but Windows processes. I'm using Windows 7 64bit Professional
Edition.
Just an FYI, I did not use the
included Thermaltake Thermal Compound, I believe in using the same
compound on coolers for testing to make the results more equal. I had
Arctic Cooling MX-3 on the Noctua so that's what I used with the
Thermaltake Frio as well. (There are some exceptions to this rule,
like coolers that come with compound per-applied, then I will use
that compound.)
So onto the testing results. This
first chart does have a lot of information in it. The Noctua cooler
can use two fans, so I tested it with one fan and two fans with the
fans running at full speed. The Frio can use one or two fans and the
fans can be speed controlled so I tested with the fans running on low
and on high to see if there was much of a difference.
Here's the temperatures while
running the CPU at the stock of 2.6Ghz: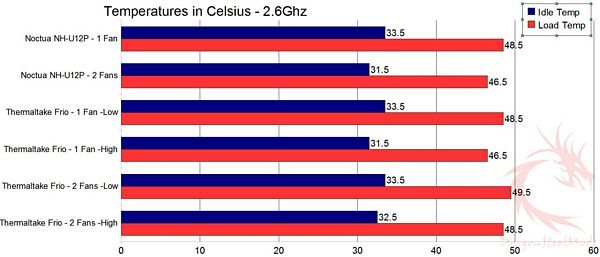 The results for the Frio aren't
bad at all, it can match the Noctua cooler in performance with one or
two fans and running both high and low. There is though not much of a
difference between running one or two fans on either cooler. One
thing to note is that with the fans of the Frio running high speed
they are extremely loud, but when running low they are barely
audible.
Let's move on to the testing with
the CPU overclocked up to 3.6Ghz:
Here's where the Frio really shows
what it can do, with two fans I got 3-4 degrees cooler than the
Noctua NH-U12P cooler. Again though the fans are extremely loud, I
would never run the fans at full speed myself as it's just way to
loud. When running low the fans are very quiet and the performance is
still very good. As you can see even with one fan the Frio performs
better than the Noctua does, only one degree but still that's better.
The
price for this cooler is about right one, though it might be
conssidered expensive by some. I check Amazon and it lists for $59.99 at the time of this review. The Noctua Cooler though lists at $65.95 on Amazon. There are a few differences between them, the main one
being the sound levels, the Noctua fans running at full speed are
still virtually silent, but the Thermaltake fans at full speed sound
like you're got a small jet engine inside of your case. The size of
the Frio is pretty much exactly the same width as the Noctua but it
is a little bit taller. The build quality is similar to the Noctua in
that both are very well made, with similar fin spacing, but the fins
on the Noctua do seem a tad thicker. The other difference is that the
Noctua uses four heatpipes while the Frio uses five of them and they
thicker than those on the Noctua cooler.
Summary
and Comments:
The Thermaltake Frio CPU Cooler is
an excellent choice if you're looking for a new cooler, especially if
you're overclocking your CPU. The Frio can handle the extra heat with
ease while overclocking your CPU.
The fan mounts are nice, they do
make installing the fans much easier than using clips or rubber
fasteners like some coolers do. Having this style fan mounts though
does make the cooler a bit wider, so those with limited room in their
case might take issue here.
The problems with the the cooler
are small ones really, yes the screws or nuts for the mounting system
could be bigger, and actually they should be bigger. They're just
really small and not very finger friendly.
The fans on the Frio do a good job
at keeping things cool, but on high speed that are just extremely
loud, but when running low they are virtually silent and there's not
much of a difference in performance running high or low.
DragonSteelMods gives the
Thermaltake Frio a 4.5 out of 5 score and our Recommended Award as
well.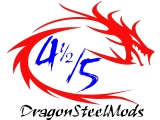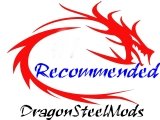 Pros:
+Good cooling performance even on
low
+Fairly easy installation
+Two fans included
+Easy fan mounts
+Well made cooler overall
Cons:
-Very loud on high speed
-Large and heavy
-Very small nuts for mounting
review# 645
Disclosure: This product was given to DragonSteelMods for review by the company
for review purposes only, and is not considered by us as payment for
the review, we do not, never have, and never will, accept payment
from companies to review their products.
To
learn more about our review policy, testing methods and ratings
please see this page.