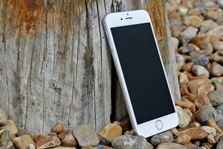 This Year
Did you ever drop your smartphone? I sure did – and if it wasn't a Nokia Lumia 620, it would've shattered to pieces (it fell from approximately 1.8 meters or 6 feet, on concrete).
While statistics show that grownups hardly ever drop their phones on the ground, it can happen – and it's not fun. Of course, you can choose a case for your handset that will do its best to save it from breaking if and when it falls. But even if all you do on your phone is read a mobile pokies guide a day, you may want to make sure it is safe from shocks, drops, and other harmful effects of the outside world. So why not choose one of the phones below that are built to be tough?
CAT S60
CAT is a brand that expresses "tough and rugged" like none other. At its origins, Caterpillar is a heavy machinery constructor, licensing its brand to a series of products ranging from footwear to smartphones. And the latter category has a special product for us: the CAT S60 rugged smartphone.
The CAT S60 smartphone is built to resist with its metal body and protective covering. It is waterproof, dustproof, shatterproof, IP68 certified, and compliant with the MIL-SPEC 810G military standard. Under its rugged hood, you'll find a Qualcomm Snapdragon 617 SoC with eight processor cores, 3GB of RAM, 32GB of internal storage, and all the sensors you might need. Plus, it is the first smartphone to feature a built-in FLIR thermal camera.
All this with a $629.99 price tag.
Samsung Galaxy S8 Active
The Samsung Galaxy S8's slim design makes it feel fragile and delicate in your hand. But it has a tough big brother that will be able to withstand a more rugged handling without a flinch. Samsung Galaxy S8 Active has the specs to match its frailer brother – an octa-core Qualcomm Snapdragon 835 CPU, 4GB of RAM, 64GB of internal storage, a 4000mAh battery that is good for up to 32 hours of talk, and a 5.8″ screen to make things complete.
The phone is dustproof, waterproof (IP68), and is built to take a pounding. And it costs $849.99.
Kyocera DuraForce Pro
Kyocera might not be the first brand to consider when buying a smartphone (it is much better-known thanks to its printers) but these specs will possibly convince you otherwise. The DuraForce Pro is a smartphone and an action camera in one, powered by a Qualcomm Snapdragon 617 octa-core SoC, 3GB of RAM, 32GB of internal storage, and basically, everything else a smartphone needs today. What makes it special is its camera – it is a Super Wide View 1080p HD Video Action Camera with a 135-degree field of view.
The phone can record video while underwater (resists 30 minutes under 6.5 feet of water) and withstands anything an active lifestyle throws at it. It can be bought at selected US carriers for $418.99.