Yesterday I looked at the Ulti-mat
Seven mousepad, today I've got another from Ulti-mat, the Solid X3.
This pad is much larger, almost double the size of the Seven, and
it's very different all around as well. The Seven was very slick and
smooth, the Solid X3 is a smooth surface, but yet offers quite a bot
of resistance. The Solid X3 is a cloth and plastic style pad, it has
a plastic surface but yet still remains flexible.
Product
Name:Ulti-mat:
Solid X3 Mousepad
Author: Kristofer
Brozio
Sponsor: Ulti-mat
Tech
Specs,Features or the Basic Info:
Ulti-mat Solid has a thin layer
of plastic on the top so you get the best feel to it and the best
performance from your mouse.
To get ULTIMATE glide, we
suggest using Ulti-mat Add ´n Slide mouse feet on your mouse. That
way you get the best performance of the mouse pad.
Attributes:
– Work's perfectly with all
mouse
– Extremely slippery High-end
coating
– Natural rubber keeps mouse
pad steady in every base
– Designed to be perfect in
every day professional gaming use
– Flexible plastic coated mouse
pad
– Size 380*320*2mm
A
Better Look at Things:
The Solid X3 comes in a colorful
cardboard box, it has a little information on it pertaining to the
product inside. The X3 inside is just wrapped in plastic for
protection.
The Solid X3 is a black colored
mousepad, a hybrid style pad like the Seven I looked at yesterday. It
has a hard plastic coating on the top but yet remains flexible like a
cloth pad. On the bottom right hand corner we find the Ulti-mat logo.
The Solid X3 isn't very thick,
only 2mm.
The backing is a non-slip rubber
so it will stay put where you put it.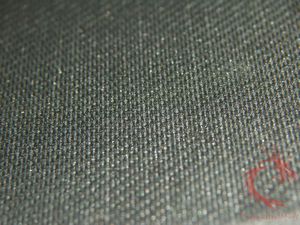 Installation,
Testing and Comparison:
I used my Microsoft X8 wireless
mouse with the Solid X3, and the first thing I noticed is that it
seems to offer quite a bit of friction. With the Seven I reviewed
yesterday, I was very slick, the Solid X3 in the polar opposite and
offers quite a bit of resistance. This isn't a bad thing for those
that like it, but personally I prefer my mouse to move a bit more
freely.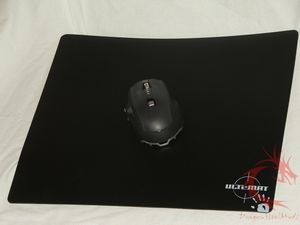 The Solid X3 is a large pad,
there's no doubt about that, luckily I've got the room for it, so it
wasn't a problem for me, but for those with limited space, this most
likely will not fit.
No matter what I did with the
Solid X3 my mouse tracked perfectly, being it does offer a lot of
resistance it seemed though I had to do a bit more work to move the
mouse. I like my pads to have some resistance to add a bit more
control, but the Solid X3 seems as though it has too much.
It's a well made pad, I like the
combination of plastic and cloth.
I also noticed that it seems to
pick up dirt, grime etc from your hands, no matter what you do you're
still going to hand dust, dirt etc on your hands, and the Solid X3
seems to pick it up. I had to clean the feet of my mouse more
frequently, something I really didn't have to do with the Seven.
Summary
and Comments:
The Ulti-mat Solid X3 is a very
well made mousepad, it's large so it offers a lot of room to move
about, but it has quite a bit of resistance to it, a bit too much for
my personal tastes.
Overall though it's a nice pad,
and if you've got the room and you like a less than smooth surface.
It does offer excellent tracking, my mouse never missed a beat no
matter what I did.
DragonSteelMods gives the
Ulti-mat: Solid X3 Mousepad a 4.5 out of 5 score.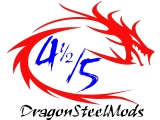 Pros:
-Large for those that have the
room
-Well made
-Flexible
-Excellent tracking
Cons:
-Large
-A lot of resistance
I
would like to thank Ulti-mat for the chance to review the Solid
X3 and for their continued support of DSM.
review# 569