A Better Look at Things
The packaging is rather cool actually, plain but yet interesting. We can plainly see the tiny Bluetooth dongle through a window in the package.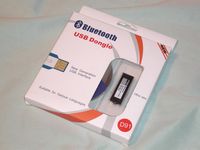 On the back of the box we find a list of features and possible.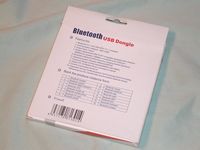 Inside the box is actually a plastic clamshell, easy open of course, we can plainly see the dongle, drive disc and the lanyard.

The lanyard is actually not a lanyard in the normal sense, it is more of a key chain attachment, it is a nylon string with clasp lock and ring attached to it.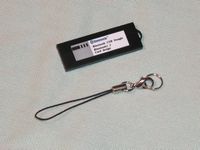 The dongle itself isn't very interesting, the front has a bit of info on it like the name, while the back is plain black. The dongle is made of plastic.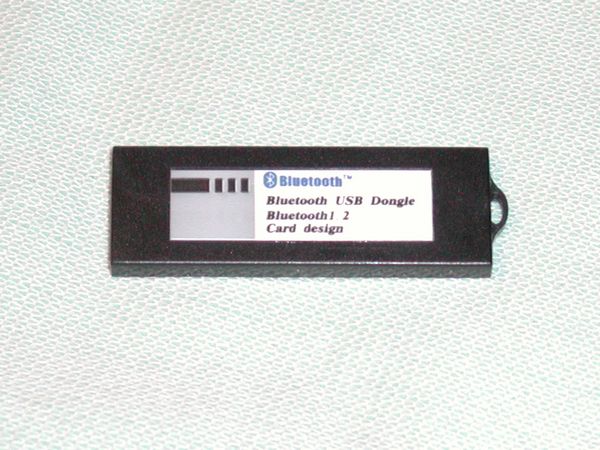 To use the dongle you just need to slide it out to reveal the USB connection, very easy to do.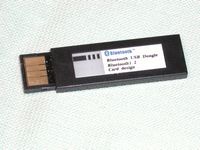 To give you an idea of the actual size of this dongle here is a picture with the Corsair Flash Voyager, a quarter and the Brando Bluetooth Dongle. The dongle is not much longer or wider than a quarter and just a thick.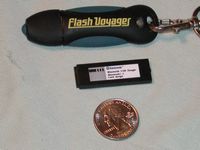 The lanyard attached to the back of the dongle so you can attach it to whatever you might like to. The lanyard seems strong enough to keep you from loosing the dongle, but it is just held on by a thin piece of the plastic dongle.
My first impression of the Brando USB Bluetooth Chip (Ultra-slim) was WOW, that is small! Getting over the coolness factor of the size we have to take a look at it's functionality and durability, we will get into all that in the next section of course.