With all of the products out there
today that use BlueTooth I can't figure out why more desktop computer
systems don't come standard with it, or even motherboards with it,
most laptops do, but not all. So you've got to go and buy a special
adapter to enable BlueTooth on your computer if you wish to enable
this functionality with your devices.
Today for review I've got a very small
solution to that problem from our friends at USBFever,
it's called the World's
Slimmest USB Bluetooth Dongle, and while I'm not sure if it's the
World's Slimmest it is very, very small, about the size of a
quarter, so it will fit anywhere and you won't have some ugly big USB
Dongle sticking out of your computer to enable BT functionality. So
continue on for a quick look at a great option to enable BT on your
computers…
World's
Slimmest USB Bluetooth Dongle
Tech
Specs,Features or the Basic Info:
World's
slimmest USB Bluetooth Dongle
Product Code#:AL325-A984
Price:
US$14.99
Highlights:
If this is not the world
smallest USB Bluetooth Dongle, it should at least should be the
second one!
It is just a tip of a 50-cent
Euro.
Features:
– Super Tiny and slim
– Bluetooth 2.0 compliant
– USB 2.0 compliant
– PLAY-N-PLAY, NO NEED TO
INSTALL DRIVER!
– Driverless (*for Windows XP
and Vista only)
– LED Indicator when Plugged
– Supports Bluetooth voice
(A2DP) / data
– Enables wireless Personal
Area Network (PAN)
– Connecting to your Cell
phone, PDAs or PC for data transfer, networking or even dial up,
fax…
Compatible
with:
– Windows XP
– Windows Vista
Package
Contents:
– USB Bluetooth Dongle x 1
Note:
For A2DP, you may need to
install a driver, if you need the driver, pls contact us.
A
Better Look at Things:
The World's slimmest USB Bluetooth
Dongle comes in a plastic clamshell style package, but it's not the
sealed kind so it's nice and easy to open. On the front you can see
the dongle itself along with features listed, while the back has more
specs and features as well.
There's nothing else included, no
driver disc as drivers are not needed for Windows XP or Vista.
Installation,
Testing and Comparison:
It truly is a small product, here
it is on a quarter, you can see it's pretty much exactly the size of
the quarter.
There's nothing to installation,
it's very easy, I used it with Vista and once I plugged it in Vista
recognized and installed it for me, can't get much easier than
that…
The dongle does have a green LED
in it to indicate power and activity, why it's green I'm not sure as
most BT devices use a blue LED, but it's not a big deal…
For testing I used the dongle in
conjunction with my AT&T Tilt cellphone and it worked fine, the
phone was recognized and I could sync and transfer data easily using
it. It was very easy to do and using BlueTooth allows me not to have
to worry about digging out my USB cable to sync, access and transfer
data to my phone. It just works and works well.
I also tested the dongle with my
BlueTake i-Phone Plus BT headphones as well and my Tritton Ax micro
BT headset and they worked fine as well.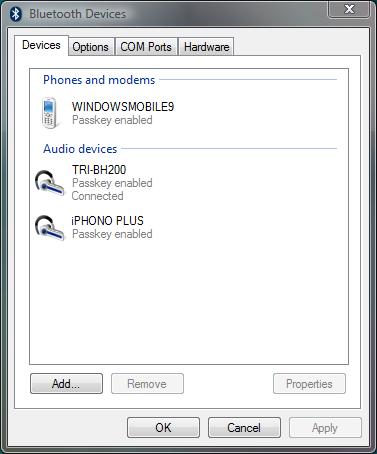 I found I could connect all three
devices at the same time as well, which is pointless having two
headsets attached but it goes to show that multiple devices can be
attached at the same time if need be.
Summary
and Comments:
The World's Slimmest USB
Bluetooth Dongle from USBFever is one of those products that is great
to review, there's really nothing wrong with it, it works, works well
and does exactly as it's supposed to do.
If you need to enable BlueTooth on
your desktop or laptop than I can easily recommend getting this
dongle from USBFever, it's small and portable and it works well. It's
also fairly inexpensive, costing about $18 shipped to your door.
DragonSteelMods gives the World's
Slimmest USB Bluetooth Dongle a 5 out of 5 score and our Recommended
Award as well.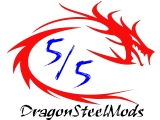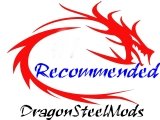 Pros:
-Plug and play
-Very small and portable
-Easy to use
-Seems well made
-Inexpensive
Cons:
-None really
I
would like to thank USBFever for the chance to review the World's
slimmest USB Bluetooth Dongle and for their continued support of DSM.
review# 489