Unboxing- Outside
As usual we'll start off with the box and it's not bad looking I guess, rather dark, and there's specs and features listed as you've come to expect.
The case is packaged well with styrofoam and a plastic bag, you'll also find the user manual floating around inside of the box.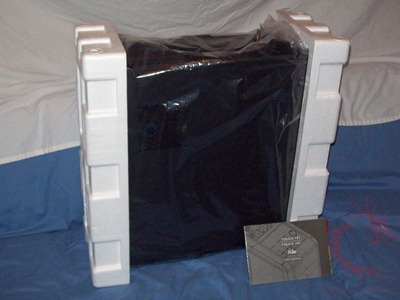 The front of the case has angled bay covers making it look almost solid actually. The case is black obviously, it's mostly made of metal with plastic for the front bezel and the top as well.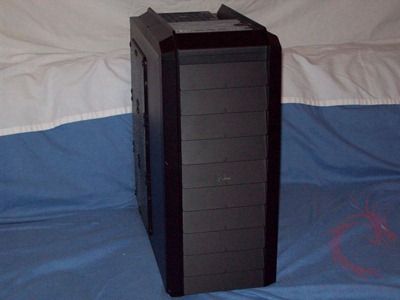 Here's a couple side views so you can see how the bay covers are angled. You can also see the six pre-installed fans there.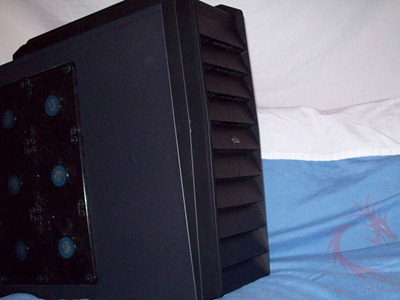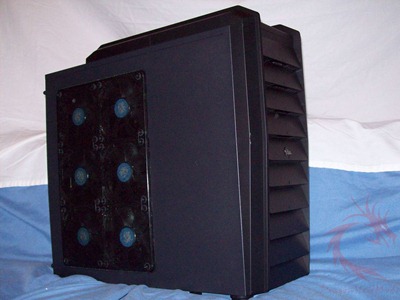 The bay covers also have holes in the bottoms for ventilation purposes.
Then here's a nice shot of those six side fans for you:
The right side of the case is rather plain but you'll notice something I've never seen before, a space to mount another fan located where the CPU would be.