With everything seeming to just get faster and faster with each new revision or product that comes out there seems to be an increase in heat output as well, most people concern themselves with cooling their CPUs and video cards but forget about their chipsets. The chipset does quite a bit of work, in the motherboard the chipsets are more the heart of the system than the CPU really, they make everything work together, with a hot Northbridge chip your system will not run stable as it controls data transfer from all of the main components in the system. I personally have found this out, my stock heatsink mount popped off at one corner, and at a glance it appeared to still be attached, but my system kept shutting down, and it took me quite a while to figure out what the culprit was, I'm lucky I didn't fry it really…
Today for review I've got the Porter N881 Chipset cooler from Xigmatek and from my testing it is an excellent choice to cool todays hot chipsets. Not only does the Porter perform well passively cooling the chip, but you can add an additional fan to further improve cooling and help your overclock.
So read on to learn more about the Porter from Xigmatek…
Xigmatek Porter N881 Chipset Cooler
Author: Kristofer Brozio
Tech Specs,Features or the Basic Info:
Xigmatek Porter N881 Chipset Cooler
Air Cooling System H.D.T. Series
The world´s No.1 H.D.T. technology cooler for North-bridge chip, Porter N881, is nowadays announced to satisfy most users´ efficient cooling requirement. Like other H.D.T. family coolers, Porter N881 accomplishes outstanding cooling value and strongest performance. Not only effectively provides cooling performance, but also cools CPU temperature at the same time, which has played the multiplication role in the overall performance. While for high efficiency CPU, memory and AGP bus stable, Porter N881 will greatly increase your overclocking ability.
Overview:
With H.D.T. technology and Ø8mm heat-pipe, Porter N881 creates most efficient heat conduction and outstanding cooling performance.
Porter N881 is a fan option design model. Gamers can choose 80 mm fan freely to satisfy their requirement and enjoy DIY fun.
With anti-vibration rubber and multiple application design, Porter N881provides not only user friendly but also quick installation.
Features:
-H.D.T. (Heat-pipe direct touch) technology.
-Special fin shape design
-High performance heat-pipe.
-Light weight.
-Anti-vibration rubber design for fan (Optional)
-Easy installation.
Specs:
Product Name: Porter-N881
Product Number: CAN-S8HH1-U01
Base Material: H.D.T. (heat-pipe direct touch)
Fin Material: Aluminum alloy
Dimension: 127.8(W) x 80(H) x 48.9(D) mm
Weight: 150 g
Application:
Intel LGA775 platform
-nVidia: SiS: SiS 656
-ATI: Radeon Express 200
-Intel: P35,G33,P33,975X,Q965,P965,G965, 955X, 945G, 945P, 945PL, 925X, 925XE, 915G, 915P, 865PE, 848P
-nForce4 SLI Intel Edition,790X,780G,770,650i
-SiS 661FX/964
-VIA: P4M800, PT880 Ultra
Intel Socket 478 platform
-Intel: 865, 865G, 845, 845PE, 875
Price: $24.99 at time of review from NewEgg
A Better Look at Things
:
The Xigmatek Porter comes shipped in an easy open plastic clamshell style package where you can see the porter through the front along with specs and feature listed on the back as well.
Opening the package we find the Porter and a small box, inside that box are all of the accessories needed for mounting the Porter to a motherboard.
Since the Porter can be installed on most any platform it comes with many parts, only a few will be used for each type of motherboard. Xigmatek also included rubber fan mounts as well so you can add an 80mm fan to the Porter for additional cooling if desired.
The Porter looks like a small CPU cooler, it has just one heatpipe and several fins, overall it is very light but feels very well made.
The base of the Porter appears to be flat, and it has a fairly smooth finish to it though machining lines are plainly visible.
Installation, Testing and Comparison
For installation obviously you'll need to remove the stock Northbridge cooler from your motherboard, and installation does require that you remove the motherboard from the case as well. My motherboard is an mATX style Gigabyte G-33M-DSR2.
Since the Xigmatek Porter is compatible with many platforms it comes with lots of mounting hardware, you'll need to check the instructions and sort through it to find the hardware for your installation. I needed several pieces, and the first to be installed was the chipset pad, it goes right over your Northbridge chip, on the outer edge.
Next I installed the mounting brackets on the Porter itself, this was fairly easy to do especially since Xigmatek included the hex wrench with the Porter.
Next was to take two screws and two washers and slide them up through my motherboard, after this was done I applied the thermal compound as well.
I'll be honest here, installation was difficult, very difficult actually, but I believe this was do to the motherboard itself and where the two holes for the Northbridge heatsink are located.
For installation you almost need three hands, you need to hold the screw on the back of motherboard, slide it up through the mount on the Porter, slide a washer over the screw, then a tiny spring and then a very tiny nut gets screwed onto the screw to secure everything in place. This was made much harder by the fact the the heatpipe of the Porter was essentially in the way and I had to angle the screw, put everything on, then put it back straight while tightening it down. The nut used is small, and I mean tiny, I dropped it several times while trying to attach it to the screw, it was a frustrating experience overall.
Due to the difficulty I had with the installation I actually needed to take it all apart and re-install it again. Once I powered up my system I saw very high temps for my Northbridge chip, I immediately thought there was something wrong, So I took it apart and found the Porter was not centered correctly on the chip and was not transferring heat efficiently because of this.
The mounting system of the Porter is designed so you can mount it at virtually any degree or angle, for my setup I could only mount it one way due to the fact that the Nortbridge is so close to the CPU socket. Even with it mounted this way I can foresee a problem with larger CPU coolers hitting the Porter, but my motherboard is an mATX style so everything is closer together.
Here is the Porter installed in my system, I was a bit worried about the Porter hitting my video card, but found there was no need to worry as there was ample clearance.
Onto the testing here..
Ambient room temperature during testing was 24.6C.
There's a nice improvement in cooling performance over the stock Gigabyte Northbridge cooler.
You can add a fan to the Porter for additional cooling but one would not fit with my setup, but as is the temps are very good even without the fan.
Summary:
The Xigmatek Porter is a great replacement for the stock northbridge cooler, even running passive the temps achieved are impressive.
The ability to add an 80mm fan to the Porter is something gamers and overlockers will appreciate as it will help keep systems stable, reliable and maybe get a higher overclock.
As I mentioned the problems I encountered are possibly motherboard specific and the installation will vary with the motherboard and other components being used with the Porter.
The results I got from running the Porter passively are very good overall, I would jhave liked to test the Porter using a fan as well, but I didn't have a thin profile 80mm fan on hand, I belive using the fan would have improved the of the Porter even more. If you're looking for a good cooling solution for your hot chipset then I can recommend you try the Porter out, but just beware of space limitations.
DragonSteelMods gives the Xigmatek Porter N881 Chipset Cooler a 4 out of 5 score and our Recommended Award as wel.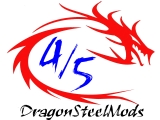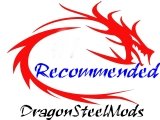 Pros:
-Great performance
-Truly silent cooling
-Lots of compatibility options
-Well made
-Ability to improve cooling by adding fan
Cons:
-Difficult installation (could be motherboard specific)
-Might not be compatible with all CPU coolers/Motherboards
-Large size
-Must remove motherboard from case for installation
I would like to thank Xigmatek for the chance to review the Porter and for their support of DSM.
review# 462