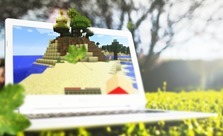 A gaming laptop is a very valuable device to a gamer. This is because you can play video games even when you are far from home. On the other hand, a gaming laptop can be very expensive. This is due to the fact that it comes with high specifications such as a high video graphics card, hard disk and RAM. Buying such a laptop can therefore give you a run for your money especially if you had not planned for it. In fact, most laptops that are suitable for gaming go for more than $1500. But you can still get a good gaming laptop without breaking the bank. It all depends on how well you are informed. Below are tips that guide you to get a laptop at an affordable price.
1. Check Laptop Reviews
When shopping for a laptop, you should comb through sites that review gaming laptops. The good thing is that most of these sites have comparison tables that show the features of each brand. You should narrow down your search to top rated laptops because they are likely to be more reliable in terms of performance than low rated devices. By the time you are done reading through such reviews, you will be able to know the pros and cons of each laptop. For a start, you should visit Topprobe.com
2. Compare Prices
You can hardly go wrong by comparing prices of different stores. Whether you are buying online or offline, you should compare the rates of different stores. This will increase your chances of getting the best deal. When shopping online, you should confirm whether the price is inclusive of shipment fee. If the cost of the laptop doesn't cover shipment costs, you will be required to spend extra bucks for the package to be delivered to your doorstep.
3. Seek to Pay Less for More
Most people will tell you that you have to pay a premium price to buy a gaming laptop for 2020. It all depends on your purchasing power. The good news is that you can still buy a top of the range gaming laptop without having to strain your pockets. This is because there are many laptop dealers in the market that are competing for your business. In fact, you don't have to compromise on features such as battery life and processor speed.
However, you should focus on specs that matter the most. As long as the laptop supports high quality graphics and comes with high capacity RAM, you shouldn't ask for more. In fact, you can buy a laptop with low features and upgrade it later when you have enough money. Features that can be adjusted later include RAM, hard disk and video graphics.
4. Focus on Upcoming Brands
Reputable laptop brands such as Apple and IBM are arguably the best. However, they tend to be very costly. This is because they have already made a name for themselves. If you want to buy a gaming laptop on a budget, you should narrow down to upcoming brands. Such brands are very affordable because they are still trying to build their reputation. And although they may not be as durable as top of the range brands, they can keep you gaming as you wait until you have saved enough money to buy the best laptop.
5. Buy Second Hand Laptop
You can spend less money by investing in a used gaming laptop. Quite often, second hand laptops are as good as new models. In fact, they are not as old as we are made to believe. They are usually sold by guys who are broke or just want to get the latest model. However, you have to manually test it to ensure that it's in good condition. If you are buying online, you should buy from a store that has a return policy.