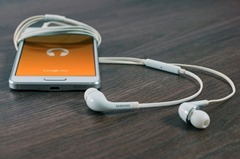 2020 will be a big year for consumer electronics. From smartphones to laptops, among others, we will see more innovative trends. Manufacturers are stepping up their game to stay ahead of the competition and demonstrate their affinity to technology. Based on the recently concluded Consumer Electronics Show, below are the top trends you can expect.
Take advantage of these trends by investing in the hottest gadgets this year! Check out electronics coupons and see how you can enjoy huge savings!
Flexible Screens
One of the biggest takeaways from the 2020 CES is that flexible screens will be a big thing this year. While foldable tech still has a long way to go, as it is still in its inception, more companies will be introducing gadgets that will use this technology. Samsung, Motorola, and Huawei are some of the companies banking on this technology. They have recently revealed their foldable phones. There's still a big room for improvement, but it is amazing how far the technology of flexible screens has come.
Biometrics
We have already seen numerous applications of biometrics in the past, but it is expected to be bigger this year. In the recently concluded CES, for instance, facial recognition was used as an identification for the attendees. Biometrics will be more than just a fancy gimmick. It will be integrated into more consumer electronics for upping security and convenience. Even products as simple as a bike lock will take advantage of biometrics.
5G
As one of the biggest tech trends of 2020, 5G will go beyond mobile phones. Global manufacturers are incorporating 5G features in their high-end phones. It is no longer the future. Rather, it is the present. As 5G becomes a bigger thing, it will also have more applications, such as in creating smart cities.
Health Sensors 
Health sensors will become more rampant in consumer electronics. People buy gadgets not just for entertainment but also for their health. Smartwatches will become smarter as the health sensors become more advanced. You will have a better understanding of your body and overall health with the help of technology.
Electronic SIM Cards
It is also expected that electronic SIMs (e-SIMs) will take off this year. You will no longer need to rely on a physical SIM card. Like almost anything else, SIMs are going digital. This will allow you to change an operator remotely.
Going Green
Manufacturers will go beyond technology to compete this 2020. Consumer electronics will not only be about features but also sustainability. Going green will be embedded in the philosophies of many companies. From big data to artificial intelligence, many businesses will be embracing novel techs to demonstrate their concern to the environment. This shows how they are elevating corporate social responsibility.
From flexible screens to electronic SIM cards, it is undeniable that 2020 will be a big year for consumer electronics. The competitive landscape is getting more intense, and this forces manufacturers to push their limits and offer more innovative technologies to the world!