So I figured why not make it three in row of iPod nano cases reviewed, sounds good to me anyway…
The last two iPod nano cases I reviewed were plastic, today I've got an aluminum one that offers sort of a bit more protection for your iPod. The Aluminum housing of course is a bit more durable than plastic, but it doesn't include a screen protector, you'll have to provide one of those yourself, or just deal with it. The case is padded on the inside though so it should protect the nano from the shock of being dropped, and of course the padding protects the nano of being scratched by the metal housing.
So read on…
Product Name: Aluminum Case for iPod Nano 4th (Black)
Author: Kristofer Brozio
Sponsor: USBFever
Tech Specs,Features or the Basic Info:
Aluminum Case for iPod Nano 4th (Black)
Product Code#:AH641-B344
Price: US$16.99
Highlights:
If the protection from Silicone case and Crystal case are not enough, then you have a better way to do it.
This case is made with aluminum, lightweight and hard. Inside the aluminum, it is filled with neoprene lining, comfortable and prevent from shocks.
Features:
– Light weight, made of high grade aluminum.
– Neoprene lining to prevent from shocks.
Options:
– Black (Default color to beshippped)
– Silver
Package Contents:
– Aluminum Case For iPod Nano 4th x 1
Unboxing
No special packaging, just a plastic bag with some thin padding to protect the case.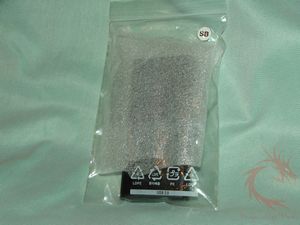 It's all black obviously and it seems well made, it's fairly rigid, but being aluminum it is flexible. It's basically one piece, there are hinges on the side for the top, it opens like a door, you put your iPod in and close it up. It is padded inside to protect the nano and to make it fit nice and tight.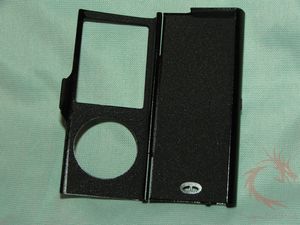 Installation, Testing and Comparison:
As I said, you just open it up and put your iPod in then close the door, the door secures well and should stay closed to keep the nano in it. If not you can just bend the clip a bit to make it tighter if need be.
It is partially open on the top and bottom so you can access the lock on the top and the connections on the bottom.
It doesn't include a screen protector, so you'll have to get your own or just use it as is.
Summary and Comments:
The Aluminum Case for iPod Nano 4th is a nice product that will protect your iPod well. It is padded inside so you nano will be well protected, but the screen won't be since there's no protector included.
DragonSteelMods gives the Aluminum Case for iPod Nano 4th a 4.5 out of 5 score.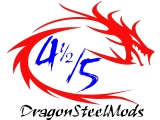 Pros:
+Metal case with padded inside 

offers good protection

+Easy to use

+Inexpensive
Cons:
review#533