Today I've got another iPod nano case for review, this one has a name similar to the one I just reviewed, but it's a bit different. It's called the Crystal Case for iPod Nano 4th (2), the only major difference in the name is the 2 you see there, but the case itself is very much different, but it does offer the same excellent protection as the other Crystal Case.
So read on..
Product Name: Crystal Case for iPod Nano 4th gen (2)
Author: Kristofer Brozio
Sponsor: USBFever
Tech Specs,Features or the Basic Info:
Crystal Case for iPod Nano 4th (2)
Product Code#:AH692-B454
Price: US$11.99
Features:
– Unique ergonomic design
– Special made surface make it looks elegant with good hand feel
– Fully Protected from bumps and scratches
– Light weight
– Perfectly fit
– Anti-dust
– Easy access to all ports, buttons and sockets
Package Contents:– Crystal Case for iPod Nano 4th x 1
Packaging: – Polybag
Unboxing
The Crystal Case for iPod Nano 4th (2) doesn't come with any special packaging, just a plastic bag. The case itself is clear plastic with a textured black coating on it, the texture makes it easier to grip and actually makes it look rather nice.
Installation, Testing and Comparison:
Installation is easy, just pop the case apart, it can be a bit difficult to get apart, but that's a good thing as your iPod will stay securely locked inside.
Set your iPod inside and snap it closed, all done, easy to do, no hassles at all.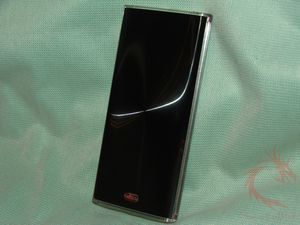 The top and bottom are open to allow access to the lock switch, dock connector and audio port.
Well that's it, it works and works well.
I like the textured surface on the case, it adds a bit to the appearance, and of course makes it sort of non-slip as well. It's not clear obviously so you can't show off your iPod or whatever engraving you have on it, but it protects the iPod and I think that's what counts. There is no clip on this case as there was on the other Crystal Case, but to me that doesn't matter much as if I use it I keep it in my pocket anyway.
Summary and Comments:
The Crystal Case for iPod Nano 4th (2) from USBFever is nice, it works great at protecting your iPod and it's easy to use, what more could you ask for?
DragonSteelMods gives the Crystal Case for iPod Nano 4th (2) a 5 out of 5 score and our Recommended Award as well.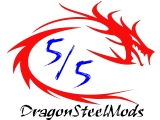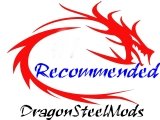 Pros:
+Well made

+Inexpensive

+Easy to use

+Good protection for iPod

+Textured for grip

+Looks cool
Cons:
review#532