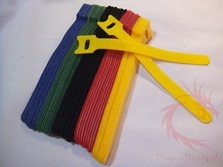 I've got a quick review for you of a very useful product in my opinion for cable management, velcro ties. There are 50 of these in the pack and you get five colors, ten of each. These are what I call the belt style as they have a hole where you can pass the tie back through to make it a bit more secure. Read on to learn more..

Tech Specs,Features or the Basic Info
50 PCS Reusable Hook and Loop Fastening Velcro Cable Ties with Microfiber Cloth, 5 Color
Precut ties make it easy to color-code wires, cords, and cables for construction and networking projects. Available in different sizes to handle thin wires and bulky cables. Adjustable ONE-WRAP ties are strong and reusable for indoor or outdoor use.
-Dimensions: 6 inch X 0.47 inch (150 x 12 mm)
-Assorted colors: 10pcs of each color: Blue Yellow Green Red Black
-Extendable: Multiple ties can be attached together to form one longer tie
-Fabric material with velcro attachments, reusable and durable
-Organize your wires and cables with reusable hook and loop fastening velcro cable ties.
Price: $9.98 (from Amazon at time of review)
The Review
The cables ship in a reusable zip style vinyl bag or pouch which you can just keep to store the ties in until you're ready to use them to keep them clean.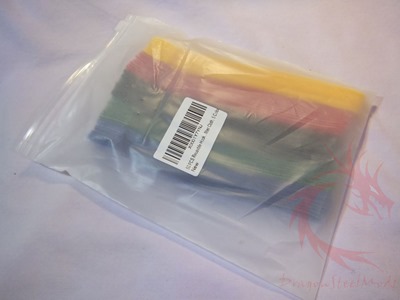 You get 50 of them in the pack, 10 of each color, yellow, red, black, green and blue. These are the belt style which I much prefer over other kinds you can get as these are more secure and you can attach these to cables and leave them on even after you undo them. These are about 6 inches long which makes them useful for most cables you might have. They should be able to hold cables and/or bundles up to about 1.5 inches thick.
The whole tie is covered with hook and loop or velcro on each side which makes them much more useful to me as they can self adjust to any size you need. I have other ties where there's just a small square of the hook section and then the rest is the loop and you really need to cut them to size you need, with these you really don't need to cut them as they can just attach to themselves and they reinforce the tie basically.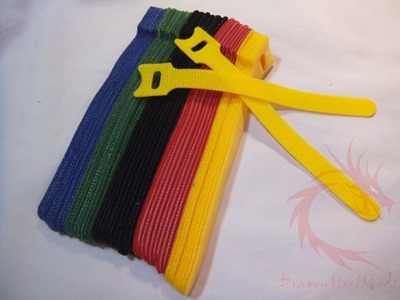 These ties work fine for most any need, I like using them for my UBS cables as I've got plenty of those but I use them for all sorts of other uses too. I've got them all over the place really holding power cables and I even have one that I use on a little toolbox through the lock hole as it has a section on the top that doesn't like to stay closed.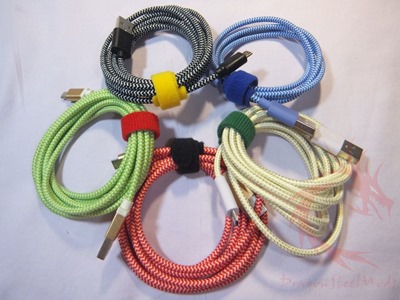 These are fine for what they are, they're basic  and simple but very useful. They seem well made and they're long enough for most uses surely.
The only issue is the price, these seem to cost most than others on the market, almost twice the price actually.

DragonSteelMods gives the 50pcs Reusable Velcro Cable Ties a 4 out of 5 score.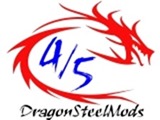 Pros:
+Colorful
+Well made
+Work fine
Cons:
-A bit expensive when compared to others
on market

Disclosure: This product was given to DragonSteelMods for review by the company for review purposes only, and is not considered by us as payment for the review; we do not, never have, and never will, accept payment from companies to review their products.
To learn more about our review policy, testing methods and ratings please see this page.