Up for review today I've got a very inexpensive battery tester. This tester is not really accurate but it will give you an idea if your batteries are good or bad. Read on to learn more…

Tech Specs,Features or the Basic Info
Hapurs Universal Digital Battery Tester Volt Checker for AA AAA C D 9V 1.5V Button Cell BT-168D Batteries
Things seem to be running a bit slow? Still running slow after you replace the batteries? Why waste time inserting and removing battery after battery when you can just test it. Maybe it's not your batteries at all. With this tester, you can make sure of that. Test the voltage of AA, AAA, C, D, 9V, and even mini cell batteries. Voltage range on the back of the tester will help you determine the quality range of Good, Low Power, or Replace. Save some money on all those batteries you've been buying recently and now test them first! If they're still good, not only are you saving money on those batteries, you're also saving the environment by not throwing away something good. So be kind to your wallet and to nature and pick up this compact tester today!
Battery Size: 1.5V – 9V.
Good: 1.5V ~ 1.28V – 9V ~ 7.8V.
Low Power: 1.27V ~ 1.15V – 7.7V ~ 6V
Replace: Below 1.15V – Below 6V.
Price: $6.99 (from Amazon at time of review)
Unboxing
Let's start with a video unboxing/mini-review and then move on:
The packaging is just a cardboard backing with a clear plastic cover which works fine, one the packaging back you'll find the instructions for testing batteries.
The front of the tester has an LCD that will display the voltages of the batteries you're testing. The negative side is black like the rest of the casing while there's a red slider section that can be adjusted to fit various battery sizes all the way down to button cell type. On the top end of the tester is also two contacts to test 9v batteries. The tester is all plastic and it's very lightweight but for what it is it seems well made overall.
On the back of the tester is a handy chart to let you know voltages and if you're batteries are any good or not. The chart just lists good, low or replace and then the voltages for the range.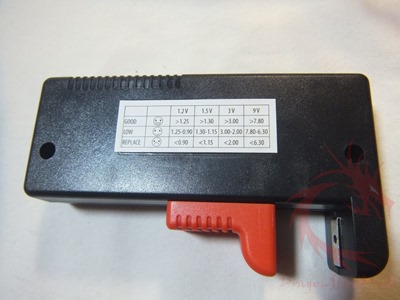 Testing and Usage
For testing I grabbed a couple batteries, AA and AAA and then I grabbed my multimeter as well for comparison to check the accuracy of the tester. My results show the battery gives slightly low results but it can give you a basic idea of the voltage of the battery so you can know if it's still good or not.
One of the things I really don't like about this tester is the fact that clamp section doesn't really clamp onto anything at all, it's loose and you have to hold the battery in place with your fingers. I thought about fixing it with either a spring or rubber band and took it apart and there's not much inside at all. The red part of the clamp runs on a thin track and I couldn't find a way to add a rubber band or spring without a lot of modification so I went with a simpler plan, a rubber band on the outside.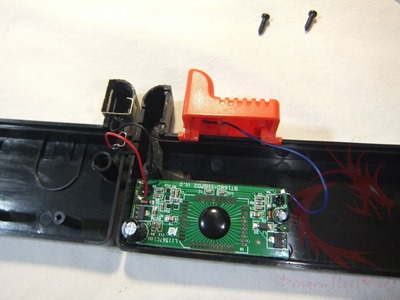 I put the rubber band on the outside and it works perfectly and it's thin enough that it doesn't interfere with the contacts on the top of the tester where you would check 9v batteries, the rubber band I used fits perfectly between them.
Summary and Comments
This battery tester is very inexpensive at about $7 and that's about all it's worth really. Yes it can test batteries and give you a very basic idea of their voltage but it's not very accurate, but then again I guess I shouldn't' expect much at that price point either.
It's not perfect but it's not bad for the price, it will give you a basic estimate really of the voltage which will let you know if the battery is good or bad.
If you really need a battery tester I would invest in a better one.

DragonSteelMods gives the Hapurs BT-168D Universal Digital Battery Tester  a 3 out of 5 score.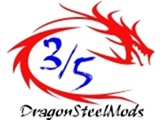 Pros:
+Very simple to use
+Inexpensive
Cons:
-Not what I would call accurate
-Battery just falls out, nothing to hold in place


Disclosure: I purchased this product for my personal use and thought a review would benefit other consumers in making an informed purchasing decision.
To learn more about our review policy, testing methods and ratings please see this page.