Unboxing
The Sharkoon FireGlider comes in a fiery looking box. The front opens to show the mouse and list some features.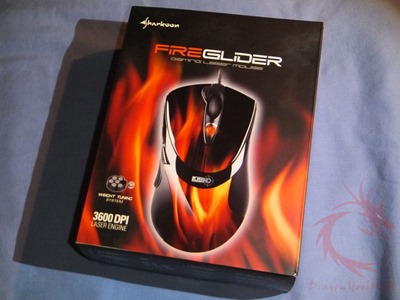 Once you unpack the box you'll find a cloth drawstring bag and the mouse.
Inside of the bag you'll find a mini-CD with drivers and user manual on it along with a bag of extra mouse feet.
The Fireglider not surprisingly has a flame motif going on with it, so it's red, orange and black basically.
The fire part of the mouse is glossy while the black part is more of a flat color.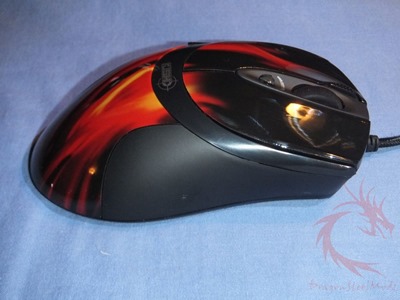 Here's the back view and you can see it's very shiny or glossy.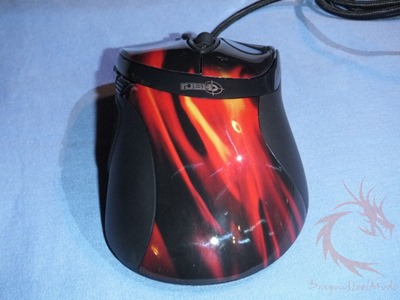 The mouse has the standard right and left buttons, but also a smaller button on the left side which can be programmed.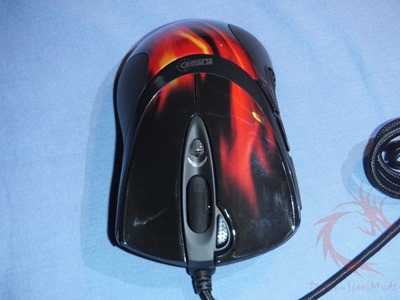 Towards the middle, behind the scroll wheel, you'll find another button that lights up actually which is for changing the DPI settings. The default settings are 600, 800, 1200, 1600, 2000  and 3600 but you can adjust them via the software if you need or want but you can only select from a choice and not actually input your own number.