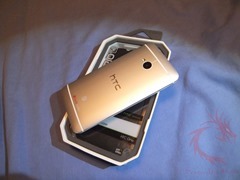 I've got another video review for you today of yet another case for the HTC One, yes I have a lot of cases for this phone, so a lot of video reviews. Anyway, the case is from Incipio and it's called the Feather and like it's name suggests it's extremely light and thin but yet it's durable and should offer a good amount of protection for the HTC One. So read on…
Tech Specs,Features or the Basic Info
Ultra Thin Snap-On Case for HTC One
Maintain the slim form of your device with the ultra-thin feather case for HTC One. Constructed of a rigid Plextonium frame, the feather case is a lightweight solution to shield your device from harm.
Color: Black
Sku: HT-346
Features:
Snap on case applies easily
Ultrathin form factor adds protection without the bulk
Soft touch finish for comfort and grip
Measurements
Length: 5.49 in (139.45 mm)
Thickness: 0.05 in (1.27 mm)
Width: 2.77 in (70.36 mm)
Depth: 0.39 in (9.91 mm)
Weight: 0.5 oz
Price: $24.99 from Incipio stone
Price: $14.52 from Amazon at time of review
Video Review
Photo Gallery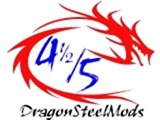 review# 783
Disclosure: This product was given to DragonSteelMods for review by the company for review purposes only, and is not considered by us as payment for the review; we do not, never have, and never will, accept payment from companies to review their products.
To learn more about our review policy, testing methods and ratings please see this page.