Cellphones are a big part of our lives, but many of the companies seem to do things to piss off their customers, and I'm not sure why they do it. Well maybe I do know why, it's because they want more money from us. An example would be headphones for cellphones, many of the cellphones today can act like an MP3 player, but these companies build in proprietary connections, every set of earbuds or earphones out there uses a 3.5mm jack, but yet the majority of cellphones out there do not. These companies want us to buy only their brand of headphones, or their adapters so they can make more money from us. I can't figure out why they just can't put in a standard headphone jack, if you look at the reviews out there for many cellphones with these proprietary jacks you'll see one of the cons listed is that it doesn't use a standard 3.5mm jack, but yet the companies still produce these phones with special jacks. Why can't we just have a standard?!?!
Today for review I've got a product from our friends at USBFever, it's very small, very useful and very inexpensive as well. If you've got an HTC cellphone then you know you can't use a standard set of headphones with it, the phone has a mini-USB jack on it for headphones so you need an adapter. I've got an HTC TyTn II, or AT&T Tilt actually, and I do like to use it at times as an MP3 player. USBFever has sent me over the HTC 11 pin Mini USB to Stereo 3.5 mm Jack Adapter for review to help fix the problem, this product is not only small, but inexpensive as well, so read on…
Product Name: HTC 11 pin Mini USB to Stereo 3.5 mm Jack Adapter
Author: Kristofer Brozio
Sponsor: USBFever
Tech Specs,Features or the Basic Info:
HTC 11 pin Mini USB to Stereo 3.5 mm Jack Adapter
Product Code#:AG0930
US$7.99
Highlights:
You may have iPhone, MP3 but you also have an HTC phone, but you may just bring one earphone with you when you are out, then you may consider this HTC-3.5mm Audio adapter.
Features:
– Change your HTC Special
connector to Audio 3.5mm connector for music and calls
– Plug and play
– Attach to your keychain
– Light weigh and compact
Color: – Black
Package Contents:
– HTC 2-in-1 USB Audio & Charger Adapter for HTC ExtUSB Smartphone x 1
Packaging: – Polybag
Note:
HTC is a manufacturer for its own brand – HTC and HTC also OEM for the following brands(part of or whole series)
– Qtek
– iMate
– Dopod
– O2
– T-Mobile
– Orange
– Vodafone
– Cingular

– As long as the connector in your device is a 11 pin (mini USB like) connector, it will be compatible to.
A Better Look at Things:
The HTC 11 pin Mini USB to Stereo 3.5 mm Jack Adapter doesn't come in any special packaging just a little bag, that's ok though as the product is well made, and doesn't need much in terms of packaging.
The adapter itself comes complete with a loop and hook to attach directly to your phone or you can attach it to your keychain as well.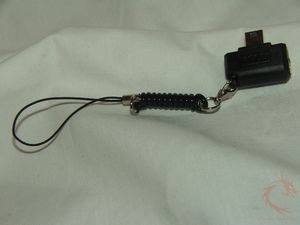 It's solidly made, and very small, on the top is the USB connection, while the side has our 3.5mm audio jack.
Installation, Testing and Comparison:
There's nothing to installation, just stick it int eh USB port and plug in your earphones, I use a pair of Future Sonics Atrio M5s personally, they're some of the best earphones out there today, check them out if you are looking for a high quality pair…
The HTC 11 pin Mini USB to Stereo 3.5 mm Jack Adapter works as it should but I did run into one problem, when you've got your headphones plugged it the connector blocks access to the stylus. Not a big deal really as you can use your finger, but still I use my stylus often and if you're like me not being able to access it can be annoying.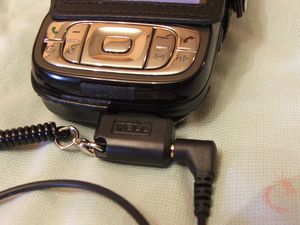 Summary and Comments:
The HTC 11 pin Mini USB to Stereo 3.5 mm Jack Adapter from USBFever is a great little product that works exactly as it should, it's also an inexpensive way to use standard earphones with your HTC phone.
The problem with the access to stylus might not be a big deal really, it just depends on how you use your phone, but for me I don't care for not being able to access it personally.
DragonSteelMods gives the HTC 11 pin Mini USB to Stereo 3.5 mm Jack Adapter a 4.5 out of 5 score and our Recommended Award as well.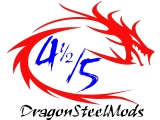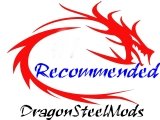 Pros:
+Works perfectly as it should

+Well made

+Small and portable

+Keychain / phone attachment
Cons:
review# 558