There are many products out there that
make you think 'Why didn't I think of that', they just seem so
simple, but yet very useful. Have you ever forgotten your laptop was
plugged in and started to walk away with it? That's a stupid question
really, because everyone who has a laptop has done it at least once.
If you do this enough times though you can damage your power supply
or AC adapter, it's just wires after all and they can break or even
tear if enough force is applied to them.
Today I've got the JerkStopper Cable
Retention Device for review, it's a very simple and useful product
that will protect the AC Adapter on your laptop from possible damage
when accidentally pulling or tugging on it. The JerkStopper works by
utilizing a free USB, RJ11 or RJ45 port, it's two pieces that clip
together to lock your AC adapter cable in place, so if you do
accidentally move your laptop while it's still plugged in the force
of the action is taken by the JerkStopper instead of your adapter's
plug. What's nice it that you can use it for other cables as well
like phone, USB or ethernet.
Product
Name: JerkStopper
Laptop Power Cord Retention Kit
Author: Kristofer Brozio
Sponsor: Damage
Control Products
Tech
Specs,Features or the Basic Info:
JerkStopper
Laptop Power Cord Retention Kit
What is a JerkStopper Laptop
safety kit ?
Technically it's a CRD (Cable
Retention Device) designed to utilize any existing port (USB, RJ11 or
RJ45) on a laptop computer as a stay or restraint to keep the very
fragile AC power connector from being damaged from day to day tugging
and pulling and jerking on the power cord.
The (Patent Pending)
JerkStopper Cable Retention Device keeps you and others from causing
costly damage to your Laptop Computer.
Will it fit my Laptop?
YES! The JerkStopper fits all
laptop computers equipped with either a RJ11 (modem), RJ45 (network)
or a USB Port
Each kit contains 3
JerkStoppers (1 each USB, RJ45 & RJ11) plus detailed instructions
and a 1 year money back guarantee.
JS007 Laptop Power Cord
Retention Kit $ 9.95
A
Better Look at Things:
The packaging for the JerkStopper
is very minimal, it's just a plastic zip lock style bag with a paper
insert inside.
The JerkStopper Laptop Power Cord
Retention Kit consists of three pieces, or really six pieces total
each one is two pieces. In the kit are JerkStoppers for USB ports,
RJ45 ports and RJ11 ports. They're made of black colored plastic and
seem well made. The USB style JerkStopper just slides into a free USB
port it's doesn't lock, but the RJ11 and RH45 versions do lock just
like they real counterparts would. It is recommended that you use the
RJ11 or RJ45 versions over the USB as it's much more secure since it
does lock into your computer and can't be pulled free easily.
The JerkStopper is two pieces as I
mentioned, both pieces feature 'teeth' that will lock into each other
to secure the cable. This works just by pushing it onto the base
piece and locks very securely, to unlock it you just slide it
sideways off the base, it's fairly easy to work with.
Installation,
Testing and Comparison:
Installations is very easy,
there's nothing to it really, just insert it into a free port, slide
your cable through it and lock it down. Very easy, no problems.
Here it is using the USB port on
my little netbook to hold the power cord in place:
and here it is using the ethernet
version to hold the power supply cable in place:
That's about it really, this
product is simple and easy to use, there's not much else to it.
One thing I really do like is that
it can be used with other cables as well like your USB, ethernet,
mouse or regular phone cable if need be. I know I've accidentally
pulled my USB cable out on several occasions, using the JerkStopper
will prevent this from happening.
Summary
and Comments:
The JerkStopper is a simple little
product that works well at protecting your laptop and cables from
accidental pulls or tugs. If you own a laptop you've picked it up
while a cable was still attached, it's not a nice experience, not
only can you damage the cable but you can also damage your laptop.
Sure you can easily and cheaply replace a USB cable, phone or
ethernet cable but a power supply cable can be expensive, and a
broken port can even be more costly.
The JerkStopper might be a simple
and inexpensive gadget but it can save you quite a bit of money and
hassles, it's better to be safe than sorry as they say, and the
JerkStopper can keep you laptop and it's cable safe from accidents.
I can easily recommend the
JerkStopper kit, not only for it's ability to protect your laptop,
but because for $9.95 it's well worth the cost of the protection it
offers.
DragonSteelMods gives the
JerkStopper Laptop Power Cord Retention Kit a 5 out of 5 score and
our Recommended Award as well.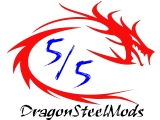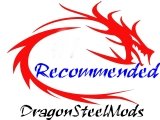 Pros:
-1 year warranty
-Includes three different
JerkStoppers
-Inexpensive
-Well made
-Works as advertised
-Works with other cables as well
-Portable to take with you
Cons:
-None really
I
would like to thank Damage
Control Products for the chance to review the JerkStopper
Laptop Power Cord Retention Kit and for their support of DSM.
review# 557