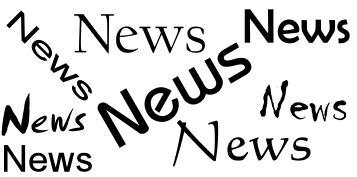 Time for the news again…

Storage Related:
Crucial Adrenaline Solid State Cache Review @ eTeknix.com
Kingston HyperX 3k 240GB Solid State Drive @ Pro-Clockers
ADATA 500 Series S510 120GB SSD Review @ eTeknix.com
G.Skill Trident 8GB DDR3-2400 @ PureOverclock
G.Skill Trident 2400MHz 8GB DDR3 Dual Channel Memory Kit Review
OCZ Vertex 4 256GB Solid State Drive Firmware 1.4.1.5 Testing
OCZ Vertex 4 240GB SATA 6Gbit/s SSD Review @ Techgage
OCZ Agility 4 128GB SSD Review @ RWLabs
Crucial Adrenaline SSD Cache Drive
LSI SAS 9207-8i PCIe 3.0 HBA Overview
Super Talent USB 3.0 Express RC8 50GB Drive Review
Crucial M4 SSD 128GB @ Computing on Demand
ADATA Premier Pro SP900 128GB Solid State Drive Review @ ThinkComputers.org
Corsair Force GT 240GB SSD Review @ RWLabs
Thecus N4800 4-Bay Battery Backup NAS Review
Audio / Video / Video Cards:
Asus PA248Q ProArt Monitor Review
AMD Catalyst 12.6 Windows 7 Driver Analysis
MSI GeForce N680GTX Lightning Review
ASUS Radeon HD 7870 DirectCU II TOP Review
ASUS GeForce GTX 670 DirectCU II TOP Video Card Review
MSI R7850 Power Edition OC 2GB GPU Review @ RWLabs
MSI GTX 680 Lightning 2GB Graphics Card Review @ eTeknix.com
VTX3D HD7870 EyeFinity 6 Graphics Card (GHZ) Review
Sapphire Radeon HD 7950 OC Dual-X fleX 3GB Graphics Card Review @ eTeknix.com
HIS Radeon HD 7850 IceQ X TurboX 2GB in CrossFire Video Card Review
Mobile Related:
Samsung Galaxy S III Indepth Review
Alienware M17x R4 (2012) Review, Ivy Bridge and Kepler Refresh
Kensington Absolute Power Dual USB Wall Charger Review @ NikKTech
HTC One S Android Smartphone Review @ HardwareHeaven.com
MacBook Air 13″ Ivy Bridge (mid-2012) MBA Ultrabook Review and SSD Performance Analysis
PC Cooling:
Be Quiet! Dark Rock Advanced CPU Cooler @ Planet Overclock
Noctua NH-U9B SE2 CPU Cooler Review
Spire TherMax Eclipse III "TME III" CPU Cooler Review
BitFenix Shinobi XL Window Full-Tower Case
Noctua NH-L12 L-Type Low-Profile Cooler.
Phanteks PH-TC14CS C-Type CPU Cooler Review @ Legit Reviews
PC Cases:
Phobya WaCoolIT Bench Table @ PureOverclock
Corsair Vengeance C70 Mid-Tower Gaming Chassis Review @ eTeknix.com
Cooler Master HAF XM Mid-Tower Case Review @ HardwareHeaven.com
Corsair Vengeance C70 Review @ Vortez
Cooler Master Silencio 650 Review
Lian Li The Hammer PC-90 Full-Tower Chassis Review @ eTeknix.com
SilverStone Grandia SST-GD07B HTPC Enclosure @ Benchmark Reviews
Sentey Halcon GS-6050 II Case Review
Thermaltake Armor Revo – Snow Edition
Rosewill THOR V2-W Full Tower Computer Case @ Modders-Inc.com
MSI IN-602 Stealth Mid-Tower Case Review
Power Supplies/ Related:
Be Quiet Dark Power Pro 10 850 W
Motherboards:
MSI Z77A-GD80 (Intel Z77) Motherboard with Thunderbolt Review
ASUS Maximus V Gene Micro-ATX Motherboard Review
ASUS P8Z77-V Intel Z77 Express LGA 1155
Assorted:
Will AMD's missing vital ingredient prevent cooking on gas?
Kanvus Virtuoso T5000 Graphic Design Tablet Review
Edimax EW-7438RPn N300 Universal Wi-Fi Extender Review @ ThinkComputers.org
Gigabyte Aivia Xenon TouchPad Mouse Review
Ivy Bridge i7 vs Bulldozer FX @ 4.6GHz – July 2012 Battle of the Flagships
The impact of Ivy Bridge on current processor pricing @ eTeknix.com
Antec Bias LED Lighting Kit @ Pro-Clockers
Creating a Bootable DOS Flash Drive the Easy Way @ Techgage
Ga

ming:
Cooler Master Storm Sonuz Gaming Headset Review @ Ninjalane
Genius Imperator Pro Gaming Keyboard @ Benchmark Reviews
CM Storm Sentinel Advance II Gaming Mouse Review @ Techgage
Roccat Taito Mouse Pads Review @ eTeknix.com
Lollipop Chainsaw Review (PS3)
Corsair Vengeance 2000 Wireless 7.1 Headset Review
Cooler Master Storm Sonuz Gaming Headset @ Pro-Clockers
Corsair Vengeance K60 & M60 FPS Keyboard & Mouse Review @ Legit Reviews
CM Storm Sonuz Gaming Headset Review @ ThinkComputers.org
Thermaltake Ladon Mousepad review
Razer Taipan Ambidextrous Gaming Mouse @ Pro-Clockers
Ozone Radon Opto Mouse Review @ TechwareLabs
War Inc. Battle Zone (F2P) PC Review @ eTeknix.com
Roccat Savu Gaming Mouse Review
SteelSeries 7H Fnatic Edition Gaming Headset Review