The world of gaming has undergone some huge changes in recent years: nowadays it's all about digital and mobile. As a whole, the global gaming industry is expected to be worth $256.97 billion by the year 2025, and the digital gaming sectors will contribute significantly to the total numbers.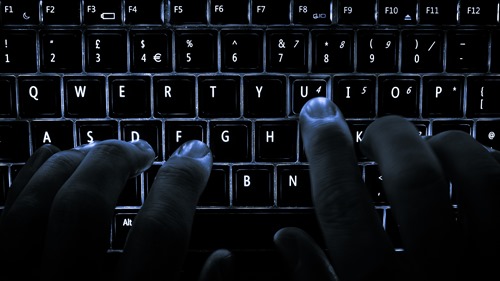 Along with innovations like eSports tournaments, mobile battle royal competitions, and A/R and V/R gaming, one of the biggest sectors in the gaming industry is that of iGaming. iGaming, an umbrella term covering online casino gaming and real money activities like sports betting, is vast and is dominated by technological innovation, particularly in the online poker vertical. Whereas not so long ago online poker was typically a gateway to live poker gaming, in the 21st century it's a whole world of its own and is popular with pro tournament players and complete beginners to the discipline alike.
Here are some of the most exciting digital variants of online poker that can be played today.
Fast Fold Poker
In the modern age, fast-fold poker games have quickly become a favorite with time-pressed casual gamers who are used to playing fast-paced video games, as well as those die hard poker fanatics who want to get the most poker action out of their time online.
The premise of the game is pretty simple, players can fold at any time and "move" to another table where a brand new hand will be waiting for them to play. The fast fold action means that players are free to skip the slow or marginal hands and play the more interesting ones instead. It's much more simplistic than trying to go the old school online poker route of opening multiple tables, and it can be easily played on a mobile device too.
Sit & Go Poker
Sit & Go poker games are played in a tournament format. Each sit & go has a pre-defined number of players that can range from two right the way up to 120. The action begins when the preset number of players have all registered; players are "seated" at the table in random order and the initial draw will determine which player will become the dealer for the game. Some platforms provide the opportunity to move tables, particularly as the tournament progresses and players are knocked out or run out of chips, and blinds increase during this process too.
Due to the format of the game, Sit & Go is one of the more popular online variants with experienced tournament players. Since players have the opportunity to compete against an ever decreasing pool, prize pots can be quite generous in some tournaments.
Play Money Poker
Popularized as much by social media sites like Facebook as online poker platforms, play money poker games are very popular with a wide range of players, mostly down to their accessibility and lack of risk. In play money games, competitors don't play or wager real money, instead they play with virtual chips that they either "earn" by playing for longer and achieving certain goals, or purchase in advance for a small fee.
Play money games are typically played for entertainment purposes, much like a session or two of Candy Crush Saga, however they do have their benefits for poker neophytes. They're a great way to get to grips with online poker platforms, and since they're practically the same as real money games without the real money they also provide an effective learning environment to understand and play the rules of the game.
Although you may think that play money tournaments are just for beginners, some of the world's best pro players are firm supporters for the format. According to PokerStars, Barry Greenstein and Chris Moneymaker are two such poker legends that advocate play money tournaments, and there are a number of experienced players who will participate in games when making the switch to new poker rules, like Omaha Hi/Lo or Caribbean Stud.
VR Poker
Although it's still very much in its infancy, there are some in the industry to whom Virtual Reality represents the future of online poker. It'll be some years before we find out whether this is actually true as the format is yet to go fully mainstream, however it does provide a unique gaming experience and is as future proof as you can get.
VR Poker is currently limited to the specific platforms that have released the games, and VR-friendly streaming sites like Steam, Viveport, and Oculus. Players obviously need the appropriate headset and hardware to play the games, but once they're fully equipped they can take part in poker tournaments set in outer space and even create their own lifelike avatars.
Photo Credits:
Keyboard Photo
VR Photo