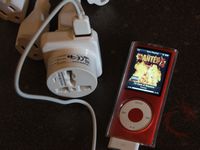 Today I've got a short review for you,
something that quite a few people might find useful though if they
travel. USBFever has sent me over a universal travel charger with USB
charging capabilities built in. This product features interchangeable
power plugs so you can basically use it anywhere in the world, it
also has a pass through as well so it acts as an adapter for your
current devices while it charges your USB powered ones.
Product
Name: Universal
A/C Travel Chargers with USB Port
Author: Kristofer Brozio
Sponsor: USBFever
Tech
Specs,Features or the Basic Info:
Universal
A/C Travel Chargers with USB Port
Product Code#:AL157-A801
Price: US$14.99
Features:
– Sleek Surface, good hand feel
– WorldWide acceptance (the
output is suitable for all plugs)
– 4 Changeable Plug (for
Australia, UK, Europe, China, Japan, US, Cananda… accepted by over
190 countries)
– Ultra safe (Fuse Protection,
No Metal parts are not exposed to air and Wedge click / Snap on
design to prevent accidentally sliding out)
Specifications:
– 100V-240VAC. 50~60Hz AC
adaptor that works with multiple plug attachments)
– Output: 5V 1A
Recommends for:
– iPhone 3G (or iPhone 2.0)
– iPhone 2G (or iPhone 1.0)
– iPod Touch 1st, iPod Touch
2nd
– iPod Classic
– iPod Video
– iPod Nano 2nd, iPod Nano 3rd,
iPod Nano 4th
– iPod Shuffle
– MP3
– GPS
– Mobilephone (handset / cell
phone / Celluar phone / handphone)
– PDA / Smartphone
– Digital Cameras
– Portable Video Game Device
– etc… all devices that power
by USB
Color:
– White
Package Contents:
– USB Universal A/C Travel
Chargers(main body) x 1
– US/Japan changeable Power
Plug x 1
– UK changeable Power Plug x 1
– EU changeable Power Plug x 1
– Australia/China changeable
Power Plug x 1
Green Note:
– This product is to be
delivered in bulk pack
A
Better Look at Things:
There's no special packaging for
this, it just comes in two small boxes, one with the plugs and one
with the adapter itself.
The adapter is white in color and
seems well made, there's a fuse built in for protection and the
adapter plugs lock in place to prevent accidentally coming apart.
Installation,
Testing and Comparison:
Using this product is very easy,
just slide the appropriate plug into the adapter and then just plug
it in.
For testing I hooked it up to my
iPod nano and it worked perfectly, no problems at all.
Summary
and Comments:
So if you travel a lot the
Universal A/C Travel Chargers with USB Port might be the product for
you, it's very simple to use and it just works. It will allow you to
charge your USB powered devices easily and since it has a pass
through on it you can use it to make your other devices work in other
countries.
DragonSteelMods gives the
Universal A/C Travel Chargers with USB Port a 5 out of 5 score.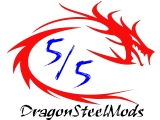 Pros:
-Very easy to use
-Well made
-Fuse protection
-Allow your devices to work
basically worldwide
Cons:
-None really
I would like to thank USBFever for the chance to review the Universal
A/C Travel Chargers with USB Port and for their continued support
of DSM.
IPOD Tip: Make sure your next TV Stand has an IPOD dock for easy
charging and great sound.

review# 549