Unboxing
The Cherry ZF 5000 comes in an easy open plastic clamshell style package where you can see the mouse right through the front.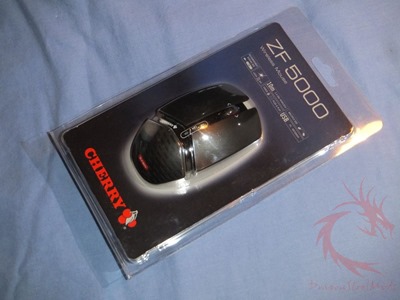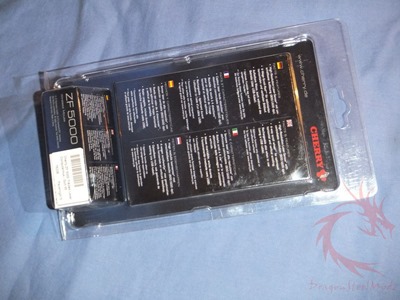 Once you open it and get it unpacked you'll find the mouse, wireless USB receiver, user manual, rechargeable 2050mAh NiMH AA style battery and a USB charging cable.
The wireless USB receiver is very small, it's about one inch long not including the USB connector and it's a little over a quarter inch thick.
So here's the mouse itself and it certainly is unique looking. On the top you'll see a scroll wheel and behind that is the DPI button to change from 800 to 1600 whenever you want.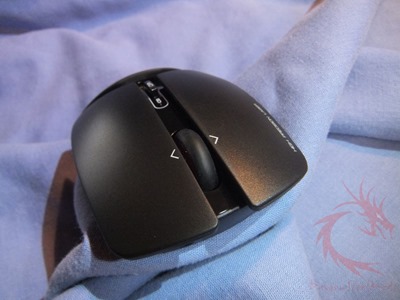 The left and right sides are the main buttons of course and they sort of overhang the sides of the mouse.
On the left side of the mouse you'll find two more buttons for forward and back and a finger rest.
The right side just has the finger rest which is the same size as the left side rest and buttons combined.
The back of the mouse is a rubberized palm grip with the little 2.4ghz logo there.
On the front edge you'll find the charging port.
On the bottom you'll see the laser sensor, battery compartment and the mouse feet which are large section at the top and bottom.