Summary and Comments
The D-Link DGS-2208 isn't a product with a lot of advanced features, but it works and works well. It's simple to install and easy to use, you can't get much easier than just plugging it in really.
As far as the green aspect, it seems to use less power than my other switch when there's even more things connected to it. So I guess that counts for something right?
I had no issues with speeds on my network, no matter how much I had running through it, it seems to handle the traffic just fine.
I've been using this switch on my network for a while now and I've had no issues with it, speeds are fine and for the price I can honestly recommend it to you for a quick and easy way to expand your network. I'm using it, I'm happy with it and I think you will be as well…
DragonSteelMods gives the D-Link DGS-2208 8-Port 10/100/1000 Desktop Switch a 4.5 out of 5 score and our Recommended Award as well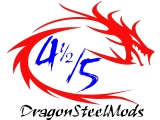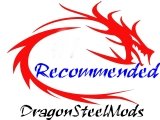 Pros:
+Truly plug-and-play

+Simple to install and use

+Low power consumption for the 

most part

+Works fine on mixed networks
Cons:
-No advanced options

-No access to the switch at all

-No Ethernet cable included
review# 662
Disclosure: This product was given to DragonSteelMods for review by the company for review purposes only, and is not considered by us as payment for the review, we do not, never have, and never will, accept payment from companies to review their products.
To learn more about our review policy, testing methods and ratings please see this page.