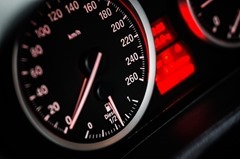 It's been 10 years since Uber was conceived. Despite its humble beginnings, this ridesharing company has caused a tremendous disruption within the taxi industry. Uber's revenue base has already surpassed the $11 billion mark, making it the most successful carpooling services in the world. Apart from providing a safe and reliable mode of transport for millions of passengers worldwide, Uber has also entered into the food delivery sector where it has a whopping 25% market share.
Interestingly, the number of drunk driving accidents has reduced significantly in several cities since Uber was launched. For instance, Georgia has recorded a staggering decrease in DUI (driving under the influence) convictions from 2007 to date. Between 2012 and 2017, this state experienced a significant 34% reduction in impaired driving convictions. This impressive decline can be attributed to the plummeting numbers of impaired drivers on the road. It's no surprise that Uber app helping decrease drunk driving accidents.
The proof is in the pudding
Many studies have been conducted to investigate the effect that carpooling services had on drunk driving. Most of them had remarkably positive results. One particular study showed that since Uber was introduced in New York City, alcohol-related vehicle accidents have reduced by 25 – 35%. More evidence still needs to be gathered, but all pointers suggest that ridesharing lowers car accidents caused by drunk driving.
A common sense argument could be pursued here. Revelers and party-goers will be less inclined to drink and drive when there's a better, more convenient option they can pursue to get back home safely from a party. However, there are numerous variables that ought to be considered before coming up with such a clear-cut conclusion. Some of these variables include accessibility of public transportation, state regulations and timeframes. Data collected from a variety of studies shows a remarkable correlation between the availability of Uber and reduced DUI accidents.
Uber's 2015 report
To further reinforce the findings gathered by several independent groups, Uber released its own report in 2015. This report revealed a reduction in drunk-driving incidents in states such as Seattle and California. There was a 10% reduction in DUI arrests in Seattle, whereas California saw a 6.5% reduction in alcohol-related car accidents. Apparently, the presence of Uber carpooling services in most cities is helping to reduce the incidences of drunk-driving. This comes as a welcome relief among local authorities that have been grappling with the menace of DUI accidents and convictions.
Uber has been making headlines in recent months, eliciting mixed reactions among customers around the globe. However, the company's popularity continues to increase by the day. More individuals are downloading the Uber app and creating their unique Uber profiles. The fact remains: requesting for an Uber is much safer than drinking and driving. In a world where road safety has been severely compromised, there's need to adopt effective strategies to reduce our risk of experiencing DUI accidents. Taking an Uber might seem a tad expensive at first, but it's much safer than drunk-driving. Ultimately, your safety and wellbeing is all that matters.